"Secure, flexible and efficient monitoring of fund allocation and spend, ensuring your business survives and thrives in uncertain economic conditions."
Vlad Olano
Trajectory Group
Time to Read:

10 mins

Who Should Read:

CFO, Controllers

Drink Pairing:

Dry Martini 🍸
What you'll learn:
Standard NetSuite approvals functionality basics
What functionality and benefits the Trajectory Advanced Approval bundle offers
How Trajectory supports the successful implementation of the bundle
Given the current unprecedented times, streamlining and optimizing business processes, particularly with respect to approvals related to expense management, is likely top of mind for most managers. With the recent sudden shift to remote working arrangements, along with the amplified need for careful expense management, companies' requirement for a robust and flexible advanced approvals support solution within their ERP environments has never been greater. Controlling expenditure via secure yet transparent approvals processes is a key success factor for facilitating the expense savings and management visibility required to navigate these uncertain times. 
To answer this need, Trajectory has designed an Advanced Approvals bundle for NetSuite that builds on the out-of-the-box NetSuite approvals functionality, taking it to the next level. 
Below we will review the features that are offered by standard NetSuite approvals functionality and we will summarize the shortcomings of those, then we will outline the benefits and additional functionality offered by implementing the Trajectory Advanced Approvals bundle. Finally, we will describe the comprehensive Trajectory approach for successfully implementing the bundle to support your unique business processes. 
Out-of-the-Box NetSuite Approvals Functionality
Standard NetSuite approval flows come in a variety of flavours that vary based on the transaction type. For the majority of record types, standard NetSuite allows for a one-step approval process, while for the rest of the transaction types the default is to route approvals to the supervisor of the person who created the transaction. While these basic approval processes work in some circumstances, three key challenges of using the standard NetSuite approvals functionality include:
Limitations of Role-Based Approvals

–

Many approval processes in NetSuite are role-based. Using Journal Entries as an example, anyone with permission to approve Journal Entries can approve all Journal Entries, including their own. This clearly presents conflict-of-interest exposure. 

Basic Accounting Controls

–

  In most circumstances, NetSuite allows for editing approved transactions. This means that someone with the ability to edit vendor bills can modify transactions after they have been approved. In addition, the approval audit trail is stored in verbose system notes where the information can be difficult to find.

Inconsistent Approval Processes Between Record Types

–

The ways approval processes work vary by transaction type and are governed by NetSuite. For example, sales order approvals are role-based whereas purchase order approvals get routed to the supervisor of the person who created them. Without some form of customization, there is no option to select how each approval process works.
NetSuite provides a way to overcome these challenges by allowing users to replace the default approval processes with custom ones. However, in practical terms, doing this can be complicated as explained below.
Enhancing NetSuite Approvals Functionality Using Trajectory's Advanced Approvals Bundle
Creating completely custom approval processes within NetSuite presents challenges. Doing so takes time, development and technically skilled resources. This is why Trajectory has created a flexible pre-built bundle that we use to configure approval processes to address clients' unique needs without having to write custom code.
The Trajectory Advanced Approvals bundle has been designed to address the common approvals challenges with common sense solutions. The bundle currently supports approvals for a variety of NetSuite record types including:

Trajectory's Advanced Approvals Bundle Key Benefits
Key benefits of using Trajectory's Advanced Approvals bundle include: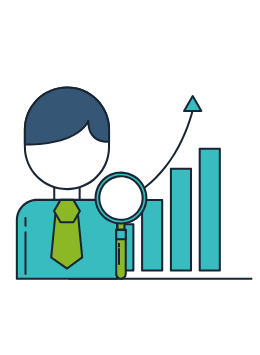 1. Stronger Controls
Stronger controls can be achieved through the use of the following bundle features:
Record lock on approval

to prevent additional edits from being made.

Setting approval limits

where you need them, not just for purchase orders and expense reports. Define approval limits by a subsidiary, employee or by job function (user role). Route large transactions to managers and department heads.

Segregation of duties

by preventing employees from being able to approve transactions they have created.

Use of approval history tracking to see a clear audit trail of who approved what and when. This provides visibility without having to sift through lengthy system-generated logs.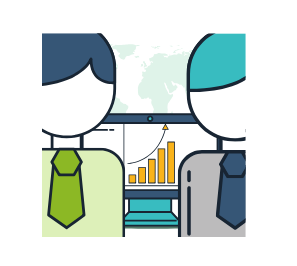 2. Adaptability to Real Word Scenarios
Having a well-defined approval process is great but not everything always goes as planned. The bundle allows for flexibility and for the handling of more complex approval scenarios as follows:
Exception Approvers

–

Sometimes an approver may not be available. The Trajectory bundle offers an option to define back-up approvers who can make sure critical processes do not get held up.

Revisions – Use rejections and resubmissions processes to automatically handle corrections.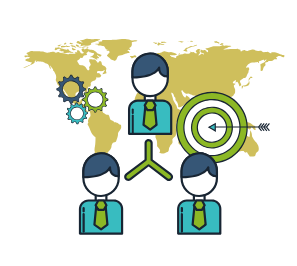 3. Ability to Design Customized Approval Processes
Your approval processes might not align with what is natively available in NetSuite. Taking advantage of the Trajectory Advanced Approvals bundle allows you to:
Define multi-tier approval levels

, such as requiring supervisor approval first before routing to accounting as the last step.

Create rules for special cases.

Approval variables like transaction total can be used to determine how to appropriately handle large transaction amounts for approval.

Use smart routing

to decide if a single person, a supervisor or anyone with a certain job function (user role) should be the approver when a transaction gets to a specific routing level.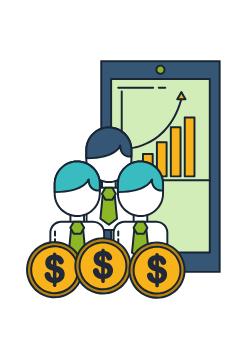 4. Spend More Time on What Matters 
Automating approvals processes in order to free up time for higher-value activities, especially given the current remote working environment, is more important than ever. To further streamline approval processes, when it comes to low-value transactions:
Skip the approval queue with smart approval

.  Reduce the amount of administrative overhead spent approving low-value transactions. Standard NetSuite does provide this functionality, but it is limited to purchase orders and employee expense reports. With the Trajectory bundle, you can extend this feature to other transactions.

Set dollar amount thresholds

. Choose when you need to set threshold approval amounts and easily define the limits. The threshold values can either be a fixed number or determined by role or person.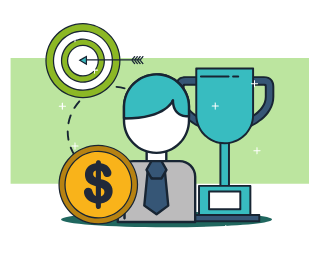 5. Have Real-time Approvals Transparency
There are clear benefits to having automated approvals set up within NetSuite including:
Reduce time spent

requesting approvals via phone calls, emails and paper approvals, which are easy to lose track of.

Standard dashboard reminders

keep pending approval records top-of-mind so that they are not forgotten and keep the approval processes flowing smoothly.

Send automatic email notifications

to customers and vendors upon record approval in a single step.
Complete Implementation Support
Experienced Trajectory consultants use a guided process to review clients' unique approval process needs, provide educated advice and best practices and determine the best approvals setup.
After requirements are confirmed, the Trajectory team performs the initial setup to get you up and running in a timely fashion. An added bonus is that the implementation of Trajectory's Advanced Approvals bundle does not require any NetSuite advanced features to be purchased and works with basic NetSuite environments.
How to Get Started
If better expense control is on your radar as a high-priority operational improvement initiative, look no further. Streamlining the approvals processes within your NetSuite instance is a way to help achieve this. To learn more about Trajectory's Advanced Approvals bundle and to determine whether it is the right fit for your NetSuite instance, click on the button below for more details or contact us today for a free no-obligation consultation.
Go To Advanced Approvals Bundle