Resources for FinTech Due Diligence and ERP Execution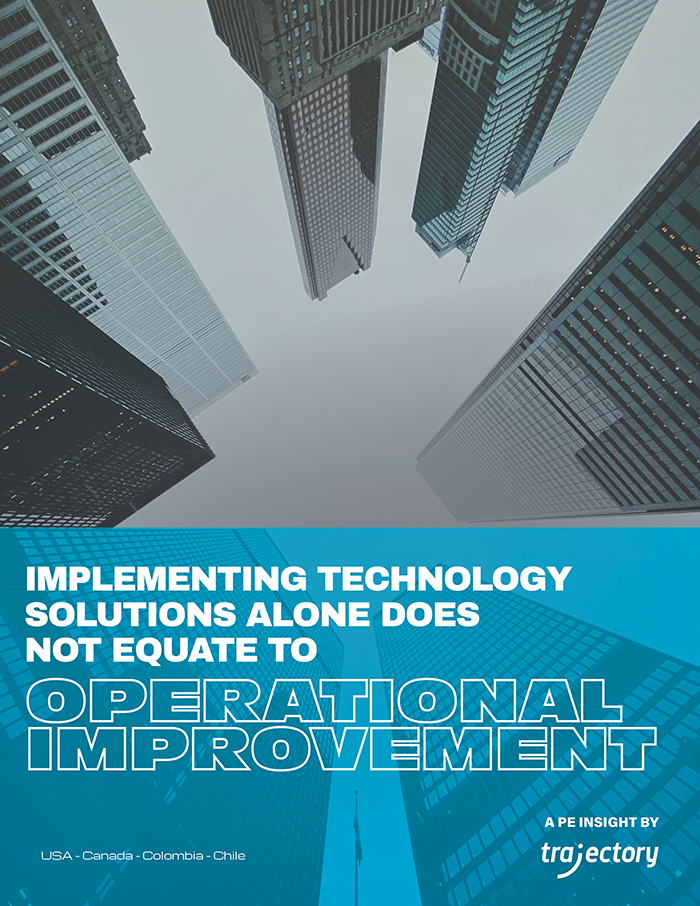 Learn about how successful operational improvement is a combination of art and science, that blends solid executional methodology, technology infrastructure and business strategy with more fluid human capabilities, attitudes and skill sets.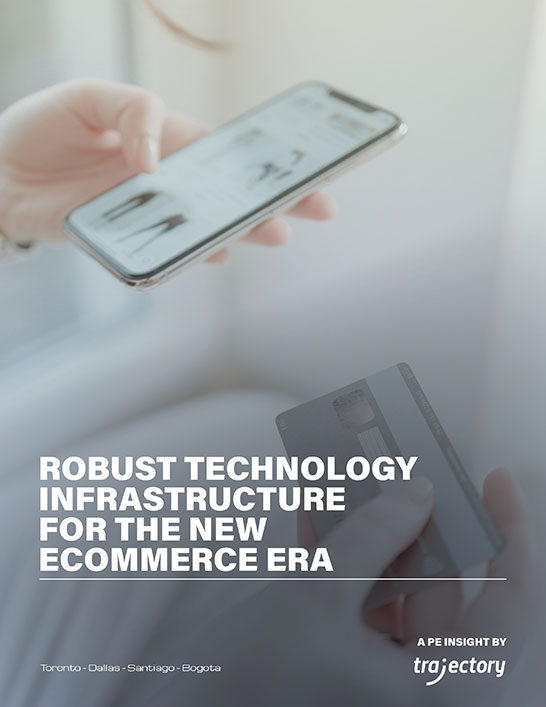 Learn about recent eCommerce trends, characteristics of the emerging eCommerce era and how one Trajectory client, La Bota Roja, quickly implemented a robust eCommerce technology ecosystem to not only keep up, but to set themselves up for future eCommerce success.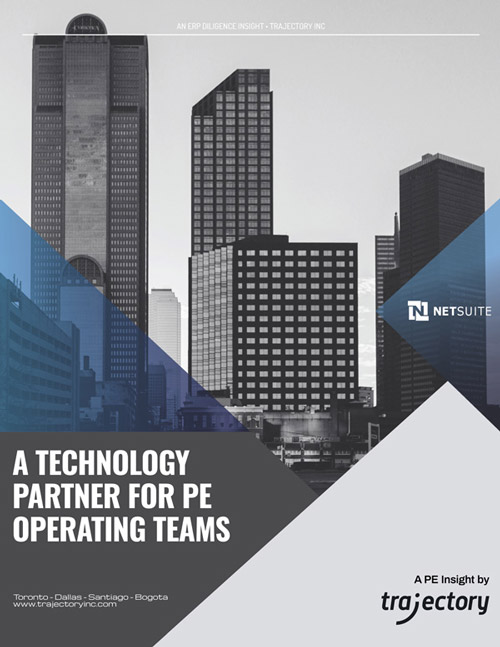 This white paper discusses the evolving key role of a technology partner to PE Operating Teams, featuring a case study that demonstrates how Trajectory helped Corsearch Inc., a successful portfolio company, streamline its NetSuite environment throughout its investment lifecycle, in order to optimize its operations.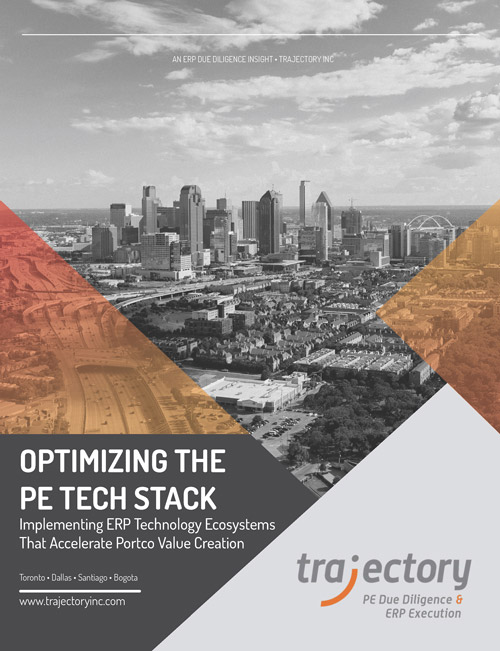 This is a collaboration of Trajectory President Alex Olano, FloQast.com VP of Business Development Marc Craver and Software Operations Executive at ST6 Partners LLC Casey Conner, in which they share their decade-plus of ERP implementation experience to explain what an ERP ecosystem is, how one can be efficiently and effectively implemented, and how the right private equity technology stack can build operational value.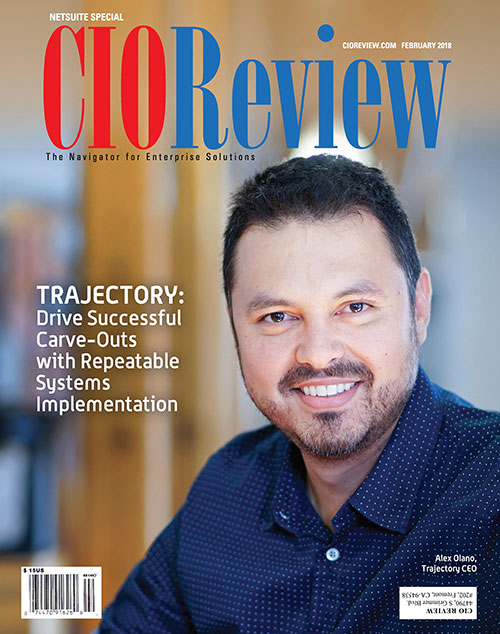 Trajectory's CEO tells us how meticulous cutover implementation is key. Get to know our team leader and learn from his ERP experiences.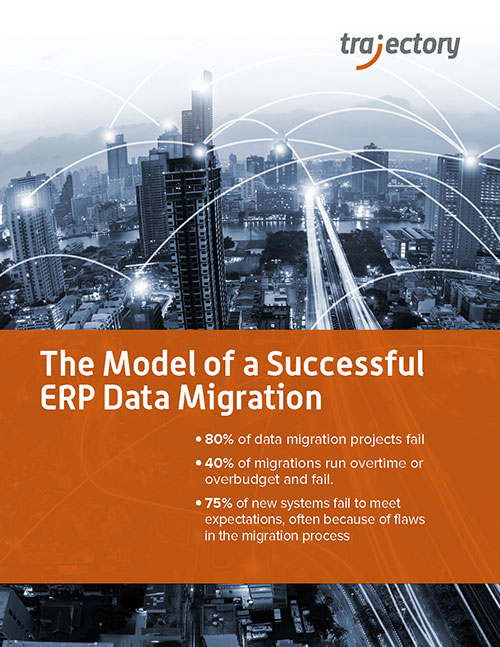 Successful data migration can mean the difference between open for business and costly delays during a cloud software implementation. Avoid headaches and learn about best practices and from professional advice. Optimize your enterprise resource management implementation and start enjoying the benefits!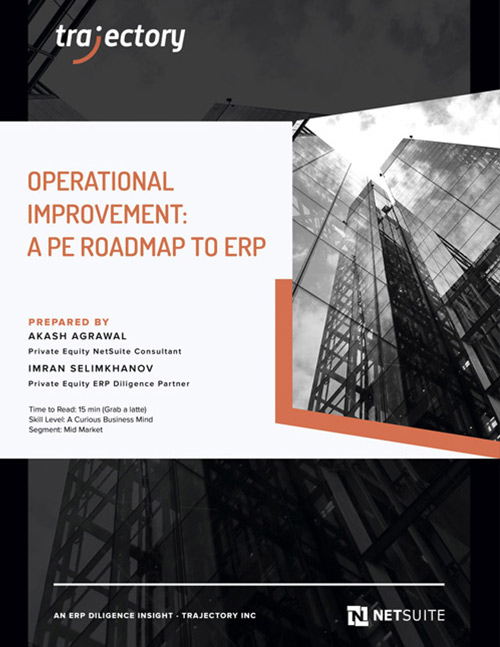 Critical insights for Operational Groups to understand in order to maximize operational improvement for Portcos. Based on 16+ PE-backed Enterprise Resource Planning Diligence projects completed in 2018.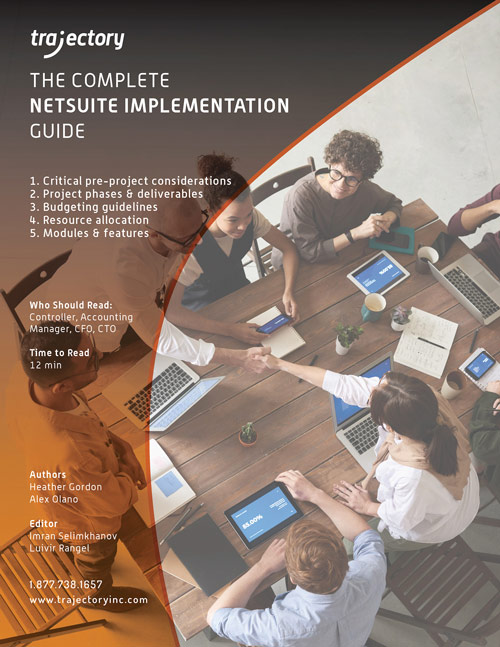 Want to run a successful ERP implementation project? This guide covers all of the critical steps you need to follow in order to align your company for ERP project success.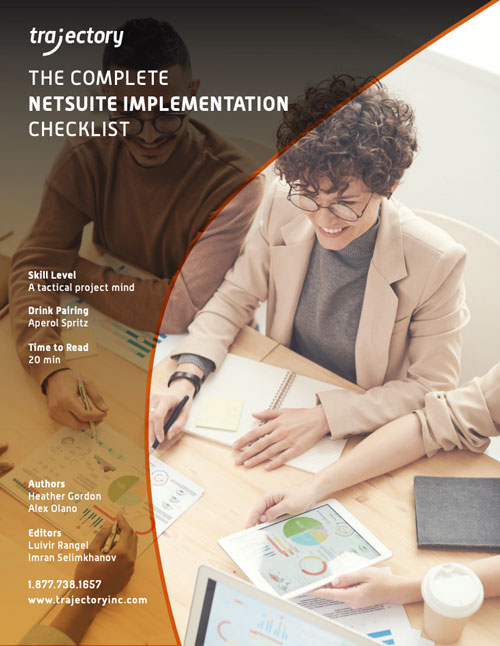 Resource and project planning are vital to any successful implementation. In this checklist, you will find an ideal project responsibility map and an outline of the steps to allow you to undertake the ERP implementation process with confidence.
Take control of your company's path to success. Set new goals, keep moving.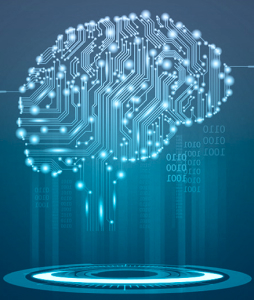 Learn how you can use Artificial Intelligence & Machine Learning to meet evolving customer needs and accelerate digital transformation.
read more