"Access to a single technical point of contact, along with a flexible support model is key to ensuring your business continues to operate smoothly."
Andrew Andreoli
VP of Sales
Trajectory Group
Time to read:

10 min

Drink Pairing:

A cold beer 🍺

You are a:

CTO, CFO
Global attitude towards enterprise IT infrastructure is changing
It's no secret that the pandemic we're living through has put a serious dent in most companies' day-to-day operations, and caused organizations to re-evaluate how they do business.
With cost-cutting becoming a major theme, one area that becomes a target for reducing cost is technology infrastructure. Many companies are putting major IT projects on the back burner while they grapple with the implications of COVID-19 – S&P Global Ratings expects global IT spending in 2020 to decline 3% year-over-year as a result of the virus.
While scaling back on major tech projects makes sense, one area that companies need to think carefully about is support services.
What should your overall approach be with IT support?

Don't cut down your support hours to zero!
While it's tempting to do this as a cost-cutting measure, it's very risky. There's always the possibility that you may run into issues, and without an agreement in place with a vendor for assistance, you could land yourself in deep trouble. The time and effort spent searching for a vendor, and getting them up to speed to the point that they can actually help you, could cause major disruptions to your business.
Scenario: You currently use Avalara for calculating and charging sales taxes to customers, and experience an issue with the application that prevents taxes from being calculated on sales orders. With no support agreement in place, you're in a situation where you can't invoice customers accurately!
Find a vendor that offers a multi-platform solution
In a climate where companies are trying to reduce costs, your best bet is to find a vendor that provides a multi-faceted solution. Organizations today leverage multiple platforms for different pieces of their business, such as having one system for core accounting functions and a separate system for lead routing and general sales activities.
Working with a vendor that has the expertise to offer cloud applications support to the majority of, if not all, the systems you use is an asset. Here's why:
Cost-effectiveness – By using a single vendor, you're much more likely to obtain favourable rates, as well as flexible terms.
Reallocate cost savings – Saved dollars can be allocated towards other functions. In a time where companies are facing declining sales, you could use your cost savings towards increasing your marketing/social media presence.
Knowledge sitting in one place – A single point of contact for support ensures that issues get fixed quickly. Also, with a single vendor, the ramp-up time needed for the vendor to be able to assist you becomes significantly less over time, as the vendor becomes an expert in your business processes.
Time Savings – By engaging in a support contract that covers a variety of platforms, you won't need to spend precious time shopping around for different vendors.
Scenario: You're a company using Salesforce for your sales organization, NetSuite for fulfillment and accounting, and Dell Boomi as an integration middleware. An issue results in Salesforce Opportunities not being transmitted to NetSuite, and you can't decipher which platform is causing the issue, resulting in hundreds of new sales being put on hold. By having a single support partner for all your cloud-based applications, you're safe in the knowledge that your issue will be resolved, as your partner has all the necessary tools to help you – regardless of the platform causing the issue.
Make sure you have adequate remote support access to keep your end-users trained and up-to-date with your systems
We're currently in a period of immense change. Many companies are dealing with this by reducing their headcount as a way of cutting costs. If you're one of those companies, you may be looking to have your remaining employees perform tasks that they're not necessarily used to doing. This means two things:
A greater need for training –

To perform those tasks effectively, and keep the business running smoothly, those employees need to be trained. Ideally, you want a support vendor you're familiar with and one that knows your processes well, to conduct this training.

Higher risk of user error –

Because your remaining users are now being cross-trained on new platforms, this opens the door for mistakes. To clean up those errors, you'll likely need to lean on your support provider and be able to access them quickly.
If you're changing your business processes, make sure you have access to professional support to guide you through the changes
Many companies are changing their processes as a response to the current situation, meaning that they'll be using their systems differently.
Scenario: You're a distributor of physical products, and have a warehouse in which you store inventory sourced from vendors, from which you distribute to your end customers. You're closing down your warehouse amid concerns for your employees' safety. To ensure you continue operating, you change your business process to now drop-ship products directly from your vendors to customers. To get this right, you'll need to use your WMS and accounting systems differently – which will definitely require the use of on-demand remote support!
Are you experiencing higher-than-normal transaction volume?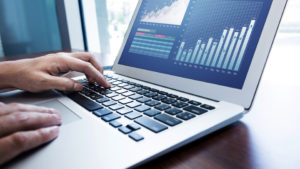 While many businesses are going through a slowdown, certain industries are experiencing the reverse. If you're a supplier in the grocery industry, you're probably experiencing extremely high volumes that your system may not have been designed to handle, meaning you now need to adjust.
Having access to a trusted support partner that can help tweak your system during this period is key.
Scenario: You're an auto insurance provider that's now having to provide premium rebates to the majority of customers since most people are now working from home – and this needs to take place for the next few months! You've never done this on such a large scale, and therefore need an entirely new process to calculate rebate amounts, apply refunds/credits to existing transactions, and enable customers to apply for the rebates.
Trajectory's Multi-Platform Expertise-on-Demand Offering
Single Point of Contact – This offering addresses the complexities that businesses are dealing with during this time. The offering's premise is that it's in your best interest to have a support agreement with a single vendor saving you time when you actually need help by avoiding the search for multiple vendors. 
Flexible Subscription Model – We know that it's difficult to predict which area of your business you'll need help with, and we recognize that no one wants to incur maintenance costs for services they're not certain they'll need. Our Multi-Platform EOD product offers you peace of mind in that you prepay for a bucket of hours, which can be used for a multitude of different services that include, but are not limited to:
End-User Support – Troubleshooting technical issues and making fixes
System Support – Data optimization, KPI & Reporting, proactive maintenance, pre-upgrade testing, process validation, implementations and optimizations (e.g. month-end close, EFT & electronic payments) based on cloud apps best practices
Ad-hoc Training – Providing training on whatever topics are required by the customer
Post-Go-Live Support – General activities following a cutover to production
By having a multi-platform agreement with a single point of contact, you reduce the risk that any issues you run into will bring your business to a standstill.