"NetSuite typically allows for preferential pricing based on factors such as term/duration of use, additional modules chosen, and amount of user licenses. The Three to five years plan may appear more expensive  in the short term, but is actually much more cost-effective, after all, statistically an ERP is an 8 to 10 years investment"
When it comes to ERP, the common perception is "a fancy, expensive enterprise management tool created only for large companies". What if I told you that's a misconception? The industry has evolved and now there's an incredibly wide range of solution opportunities, no matter business size or industry, the price tag is flexible based on your needs so you're not stuck with features you won't use.
Time To Read: 15min
Who Should Read: ERP admin, CFO, Accountants, Controllers, and business owners.
Drink Pairing: Matcha Latte
NetSuite pricing is negotiated according to various parameters, and I've asked Consultants, Developers, Account Managers, and Partners as to their tricks to get the best deal – here are some insider tips you should consider:
Industry Type

# of User Licenses

Module Selection

Customization Needs

Company Size (small biz vs enterprise)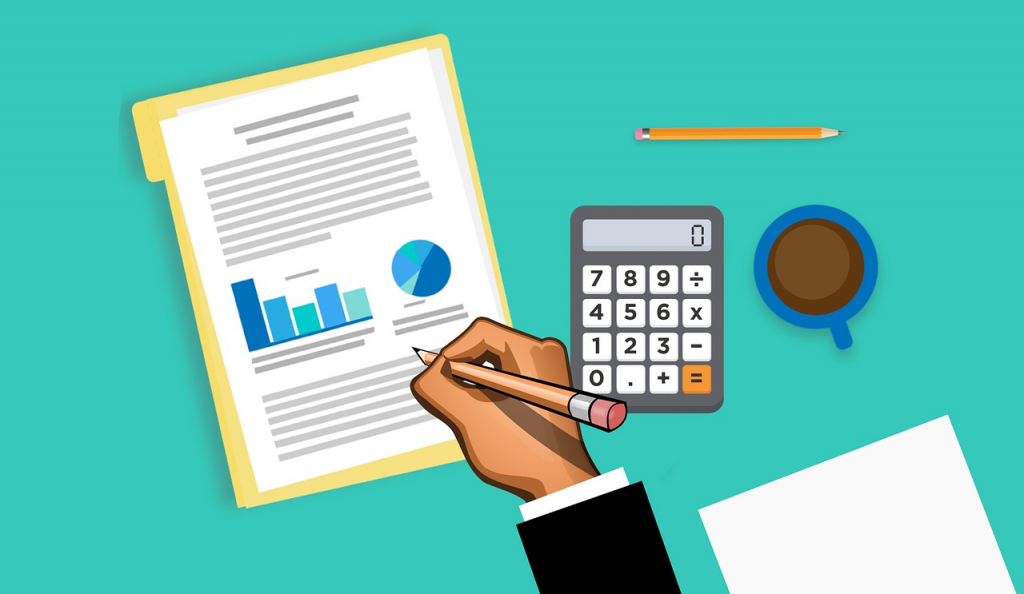 How NetSuite Cost is Calculated
Rates are calculated using the following key factors. Let's jump into each one and find out how they may apply to you:
Pricing Factor 1: Industry Type & Business Size
Oracle has ample experience with over 40,000 businesses in multiple verticals, so they have built out best practices for the top industries' most commonly used scenarios. To ensure fair NetSuite pricing, your estimate is first calculated based on the industry you're in. There are three main tiers to choose from:
Limited Edition:

the elementary NetSuite account ideal for companies with less than 50 employees and it allows up to 10 registered users.

Mid-Market Edition:

it doesn't require a maximum staff number but it allows from 11 to 1,000 named users.

Enterprise Edition:

the most sold and complex version of NetSuite, allows an indefinite amount of named users.



Example: NetSuite uses its experience to aggregate best practices for each industry and incorporates that into pricing considerations. Put simply – it wouldn't be fair for a let's say…a small eCommerce shop to pay 1,000/month for a certain module, vs a large retail company that uses thousands of transactions (putting a strain on servers) to also pay 1,000 / month, hence pricing being relevant to industry type and size.
Pricing Factor 2: Quantity of Users
Determining the quantity and type of users is key. What will the user be required to do now? What would you like them to be able to do in the future?
A user is a person with access to the system and can have different roles which affect the feature sets they see. Depending on their responsibilities in the organization, different roles can be configured. The main user profiles are called 'Full End User licenses'. Typically, we see the following personalities using the system the most (in order of use):
Chief Financial Officer

Controller

Accountants

A/R and A/P Clerks

Sales Manager & Sales Team

Director of Operations

Chief Executive Officer
It also offers "Self Service Users", for those who don't need unlimited access or just perform basic functions such as submitting expense reports and track time entries. Also, "Partner Center Access" for your external Partners or Resellers is available (both user licenses have a reduced price).
Good to know: NetSuite also allows access to users with special requirements (read-only); the possibility to share data via Reporting Functionality, Excel or Third Party Applications. You can easily export files via Excel, PDF, Word or CSV.
Budget Tips:
Know the main roles you need for feature access: Since you'll be paying for each user, having strategic user roles, which are used by power users, will help you reduce expenses…don't purchase more users than you need.
Divide and Conquer: Different user access have different costs, not every user accessing your system needs to have Full Access. Divide your team's main roles and their specific requirements to guarantee full access only for the ones who need it. Limited access is cheaper and allows the user to perform basic functions.
Bundle, Bundle, Bundle! Focus on quantity, there are user packs available such as "Self Service Users", which activates 5 users at once. The more users you have in the system, the more of a discount you can negotiate.
 Pricing Factor 3: Module Selection 
This is the cornerstone of any Enterprise Resource Planning system. Just like playing with lego blocks 🙂 modules are sets of features that interact with each other to create awesome structures that work in harmony. But you must choose wisely, each module is different from the other and accomplishes specific functions.  There are three main tiers to choose from:
Module/Feature List:
A basic understanding of modules prior to starting a project and asking for quoting will ensure your system aligns with the company's tech strategy, making it possible to measure results and ensure you are not being up-sold into something you do not need.
Advanced Inventory:

 

 provides the ability to manage inventory counts and anticipating future demands and suggest items to be reordered.
Manufacturing: track every step of the process, from inventory to delivery.
CRM Plus: detailed data about customer relationships and engagement.
Demand Planning: an add-on module to Advanced Inventory to project future demand of products. Supply plans will be generated using the just-in-time inventory methodology to ensure appropriate inventory levels at all times.
Fixed Asset Management: automates the life cycle of fixed assets from acquisition to depreciation, revaluation to termination and provides robust reporting tools to manage your fixed assets.
Financial Planning: maintaining and tracking of budgets and provides a detailed analysis of the company's performance against planned results.
Retail: unify customer visibility through a Cross-channel platform.
Wholesale Distributors: B2B operations require higher capabilities for delivering customer satisfaction. From manufacturing to delivery, this module simplifies the process from manufacturing all-through-to distribution.
Incentive Management:  high-level management of commissions based on customizable parameters and calculations.
Multi-Book Accounting: manage up to 5 accounting books in NetSuite to handle multiple accounting standards for the same transaction and generate financial reports for each book.
Order Management improves customer satisfaction ensuring effective management of shop orders. Control and organize each department from the production process to deliver and returns management.
Procurement: provides robust control over your accounts payable transactions and provides a transaction flow to provide a full view from creating the transaction to detailed reporting.
Production Scheduling: the right hand for manufactures, automates work orders and status under defined parameters.
Project Management: manage your project lifecycle and financials, task management and resource allocations.
Revenue Recognition: rule and event-based revenue recognition to manage deferred revenue with detailed revenue reporting for effective management.
Services Resource Planning:  ensure total control over the business by incorporate core modules such as ERP, CRM and PSA (Professional Services Automation) into one SaaS. Decrease accounts receivable cycles, bring accurate invoices while eliminating double entries and revenue leakage.
Work Orders and Assemblies: the ideal component for manufacturers, helps to reduce transaction and operational cost due to its optimization flows. Improves productivity, creates multi-level bill of materials, generates work orders, manages inventory and keep the track of work orders.
Professional SuiteSolutions: build to provide a suite accelerator tool, helps to design and setup transactional approval workflows, consolidate invoices and improves data security. Cover every aspect of the company, from starting projects to billing.
SuiteCommerce: it doesn't matter if you are B2B or  B2C, SuiteCommerce brings every tool you need to sell on a beautiful store-front while having the power of ERP driving it – it's true Omnichannel commerce done right.

Budget Tips:
Be Selective: If the ideal plan exceeds your budget, the best option is to select just the core modules and add-on as your investment returns. Consider that each module requires implementation.
Get More (as needed): more quantity (of users, term, licenses) means better pricing. This plan may appear more expensive but is actually more cost-effective -aka- cheaper in the long run. If you know you'll need modules a few months from now, it's better to get them now vs activating them later, this way you get negotiation leverage at the beginning of the deal (which you won't have later as you add on).
Pricing Factor 4: Customization Needs (save on project  $$)
During an implementation, most of the project budget will be used on data migration and proper configuration due to its vital functions for businesses. Typically, there are different implementation plans such as 100-days or 160-days, so the project won't affect day-to-day business operations.
The cost of implementation varies according to the:
the effort required to setup modules

apps that need to be integrated

number of users you will customize

quantity of data that needs to be migrated, and any other requirements that deviate from suggested business best practices
Budget Tips:
Do some spring cleaning: It's amazing how much time and effort can be saved by cleaning your existing database before the migration. Not only would that speed up the process but also, it will help you focus on bringing in relevant data (ex: 1-year history + existing open transactions and master data).
Know the process: create an action plan, review demos and understand the different cycles within the project. Design a road map to help you understand how much time and effort would be needed and the estimated amount of budget burn per week (your solution provider should give you a detailed project and resource plan).
Play around!: the only way to discover if everything is functioning as planned is by testing the platform. The sandbox environment is an additional feature that allows you to learn as much as you can with the system without affecting the implementation process or data. Your solution partner's responsibility, of course, is to ensure you are being taught how to use the system throughout its implementation.
PLEASE, watch for double entries: The most common mistake we have found with clients who have tried to enter data themselves without an ETL process was doubling the entries on both of their systems (the old one and the new software), generating double work.
Find an experienced consultant: ERP solution providers like Trajectory Inc are dedicated to implementations and post-project support, since, engaging with an implementation shop will significantly reduce the risk and time spent on the implementation.
Consider that if you don't know the system, there's a big chance you will make mistakes that could ruin your data and new system setup along with failed employee adoption. If you are, however, considering working by yourself, read up on articles like the model of a successful ERP data migration, take notes and let me know if you have any questions.
– Reduce training time/effort: Since your team will be the one using the system, they need to understand the functionalities. At Trajectory, for example, we have different learning resources and plans of study in order to guarantee comprehensive knowledge and adoption by users.
– Don't throw money into the can: Enterprise Resource Planning systems' biggest issues spawn from data and implementation problems, to avoid this, take a look at our NetSuite Implementation checklist to understand the fundamentals of a solid implementation.
The amount you will be paying for the system is fully tailored and would depend on your team's request and needs. If you need even more detailed information visit our website.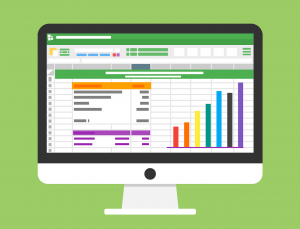 Let's continue with specific market versions – NetSuite is for ANY size of business, small, medium or enterprise.
NetSuite Small Business Pricing for Middle-Market
One of the reasons why some small business teams believe ERP systems are too expensive is because 90% of the cost goes on managing the software, right after they acquire one.  Luckily, you can forget about those issues since NetSuite stores and dynamically analyzes your data and automates the process, so you won't need to invest time in it.
NetSuite for small business provides:
Accounting, sales, and marketing integrated into e-commerce

Order management 

Sales and contact management

Productivity tools

Accounting and ERP

Employee management

Web presence (online vendor and customer center)
Small Company Common Q&A
"Is the system affordable?"
Earnings improvements go from 10% to 50%, helping you determine on which areas the money is running and where you should invest the most. By implementing the system you will get a tool that would generate profits.
"How do the benefits compare with the price?"
Thanks to its global vision and centralized system it is possible to discover new opportunities and improve your procedures, saving time, money and effort at the same time. The general benefit is to actually have control.
"It would be possible to have a version that suits my budget?"
For sure! That's the premise. As well as it's customization capabilities, that allows you to adapt the software to your needs instead of the other way around.
Good implementations generate around 10% to 50% on investment return, and you can always improve its performance by adding new features as your company grows, which means that you can start generating benefits from day one and re-invest when necessary.
Let's design your new Trajectory
Many small businesses are choosing NetSuite simply because of SuiteSuccess availability, which allows a startup or small shop to get up and running within 100 days by utilizing best practices only – no customization or complicated integrations needed.
Having an implementation partner is a great investment not only for implementing the system but to continue to learn and improve as your business grows. Their experience and domain over the system guarantee that your team will learn the proper way to manage this powerful tool and the industry's best practices.
Whether you already have NetSuite or are still thinking about it, Trajectory's certified consultants can always help out with a thing or two. We can always guide your team through industry best practices and help identify gaps in process & setup. Swing by our case studies to find out about some of our awesome client stories.