BOOMI INTEGRATES WITH ANYTHING
With the rise of "Big Data", being able to consolidate and holistically analyze your organization's business data is becoming a strategic imperative. The consolidation of both operational and financial data and the ability to effectively draw business insights from it, will be key success factors for businesses moving forward. Trajectory can help your organization achieve these goals by leveraging the Boomi integration tools.
Over the past decade Trajectory, a certified Boomi Partner, has helped hundreds of clients integrate their third-party solutions with their ERP solutions (i.e. NetSuite) to achieve two-way data synchronicity and holistic data visibility. Using the Boomi Connector, Trajectory can help unify your sales, back-office processes, and information to have a clear view of your customers (i.e. having a seamless order-to-cash process). Boomi can be used to keep both the back-office and sales data in sync while providing a centralized view of your opportunities, deals, customers, vendors, contracts, eCommerce orders and product catalogues.
Dell Boomi is a popular and reliable integration platform that facilitates the integration of key business applications such as SalesForce, Shopify, HubSpot, custom in-house applications (to name a few) with your ERP solution, creating a connected technology ecosystem.
Boomi Application Integration Overview
Using Boomi has the following benefits:
Easy to Use – The drag-and-drop mapping tools and reusable components, eliminate the need for coding. This allows for the minimization of integration maintenance costs.
Numerous Standard Connectors – Supports the native integration of your applications, both SaaS and on-premise, to eliminate fragmented data environments (NetSuite, Salesforce, Shopify, etc.).
Diverse Integration Capabilities – Integrates with pretty much anything (API, XML, database, FTP, etc) and anywhere (Cloud and On-premise systems).
Fast Value Realization – By leveraging the Boomi templates and toolkits, integrations can be implemented quickly and cost-effectively.
Peer-to-Peer Integration is Just the Beginning – No need to use multiple platforms for multiple integration initiatives including peer-to-peer integration, master data management, business workflow automation, and EDI/API connectivity.
To learn more about how Trajectory can help eliminate data silos within your organization and provide a centralized view of critical business data, contact us using the form below.
Boomi: Omni-Channel Journey Use Case
Take control of your company's path to success. Set new goals, keep moving.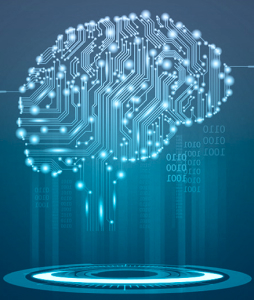 Learn how you can use Artificial Intelligence & Machine Learning to meet evolving customer needs and accelerate digital transformation.
read more