"More than ever, companies are looking for expert personnel or to train their employees to be able to run their systems more efficiently across the organization. Training helps staff better serve customers and increase profit margins."
Vlad Olano
VP of Operations
Trajectory Group
Most companies today prefer to use in-house experts to support their enterprise architecture.  There are clear benefits to doing this:
Lower Operating Costs

 – By using internal resources as the front line, 3rd parties only need to be engaged for complex issues or when planning large functional changes.

Faster Results –

 Having someone on staff to be able to make small tweaks, create reports and perform other administrative activities has a much shorter turnaround time than having to pass details to someone else outside of the organization.

Insider Knowledge –

 Using an internal administrator ensures that your organization independently knows how the system functions and also how it fits into the rest of your architecture.

Time to Read:

10 min

Who should read:

COO, CTO  

Drink Pairing:

Arnold Palmer 🥃
What you'll learn from this post:
What the Cognita platform is

Options for different learning types and levels of availability

The unique benefits that come from interactive training
What is Cognita?
Cognita is a training platform designed by Trajectory.  The purpose is to hone Oracle NetSuite cloud computing skills for:
NetSuite Administrators

Power Users / Subject Matter Experts

End Users
Training gets employees up to speed with the level of knowledge needed by their particular role so that they can get the most out of NetSuite.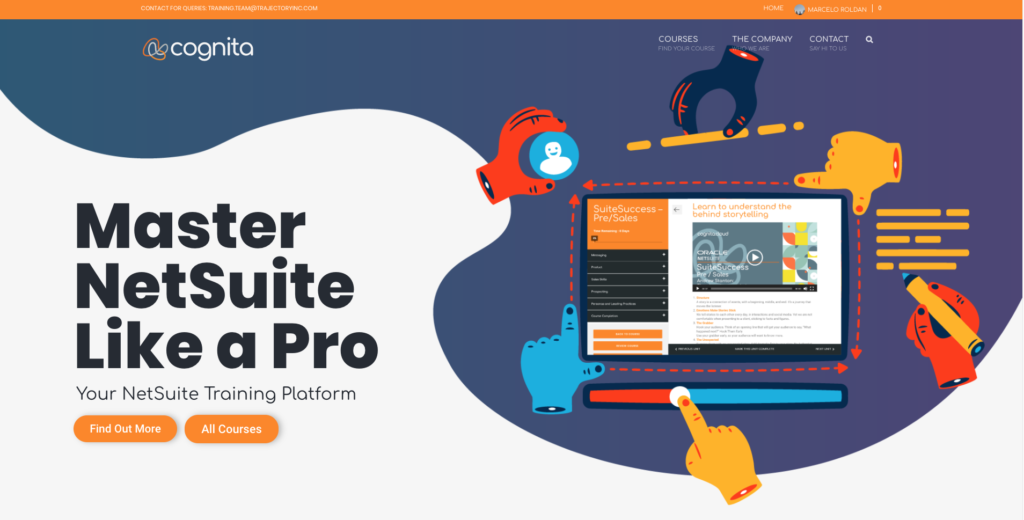 Training for Different Job Functions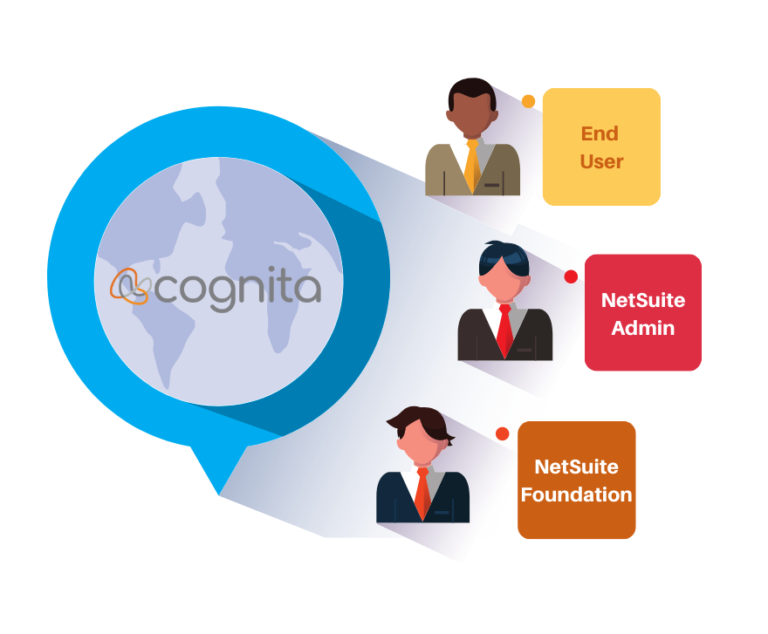 The Cognita platform has training suited to administrators, SMEs and general users. You can choose the training that makes the most sense based on who is receiving it:
For End-Users

– Cognita has a couple of courses made for typical end-users. These are great for anyone new to NetSuite. For example teams for billing, purchasing, sales, accounting, shipping/receiving, production, support or anyone else who needs to use NetSuite day-to-day.

NetSuite Essentials –

 Aimed at new users who need to understand NetSuite-specific terminology, how to navigate to different areas and some core standard functionality. It is a NetSuite beginner's guide.

NetSuite Foundations –

 This is a broad overview of multiple areas of NetSuite. A good next step when it comes to understanding how to work within NetSuite. This course covers topics such as sales order processing, creating new items and other NetSuite basics.

NetSuite Administrator Fundamentals –

 Geared towards getting new Administrators up and running so that they know how to support their organization in a number of different ways. This includes roles, permissions, customizing reports, creating new data fields, importing data, managing employee login access and more.

NetSuite ERP Fundamentals –

 Recommended for those who already know how to get around NetSuite but need a deeper and more advanced understanding of NetSuite.  This covers functionality in greater detail and builds on existing NetSuite knowledge.  An array of topics are included, such as item master management, item pricing, procure-to-pay, order-to-cash, fix assets, general accounting functions and other areas.
Online Library
Cognita training courses come with online recorded videos and other materials used to help learn new topics. Videos show NetSuite, describe elements on the screen and walk through how to use functionality.
This material comes with both self-guided learning and guided classroom learning.  It's also available for 1 year for free for all new NetSuite implementations.
Guided Classroom Learning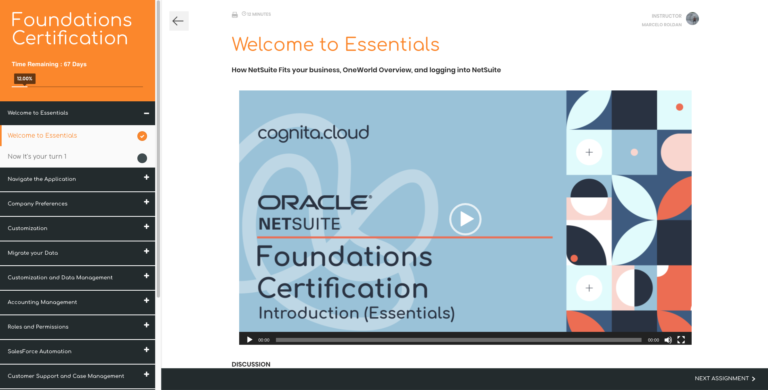 While online reading and pre-recorded videos are useful tools, on their own they are often not enough. Cognita offers additional opportunities to test comprehension, learn in different ways and ask for help if you get stuck.
Classroom settings have a number of advantages:
Higher Engagement –

 Having a live person speaking is always more interesting than watching pre-recorded videos.  Instructors can solicit feedback, ask questions and make sure everyone is following along.

Faster Results –

 Classroom sessions are on a schedule. Having to adhere to a timetable ensures that training doesn't get put off indefinitely.

Accommodates Different Learning Styles –

 Classroom learning incorporates a variety of approaches that include offline reading, live sessions, take-away assignments and quizzes.
Some of the key features that come with this option are:
Advanced Preparation

– In advance of classroom sessions, Trajectory will sometimes provide additional material to review so that time spent in classroom sessions is more focused.

Classroom Sessions

– Online conference calls where an instructor will walk through a subject, ask questions and make sure everyone is following along.

Assignments

– Learning by doing is one of the fastest and easiest ways to acquire new skills. With this option, Trajectory provides assignments to keep attendees engaged. We provide access to a NetSuite training account as needed for certain assignments.

Quizzes

– Sometimes it's hard to know if what you're studying is actually being retained.  We offer quizzes to help validate understanding of what was just covered in a particular section.

Submit Questions

– Sometimes when reviewing content offline or working on an assignment you might get stuck. Asking questions is easy, as you can ask for help from within Cognita.  A trainer will review and get back to you with an answer.
Self Guided Learning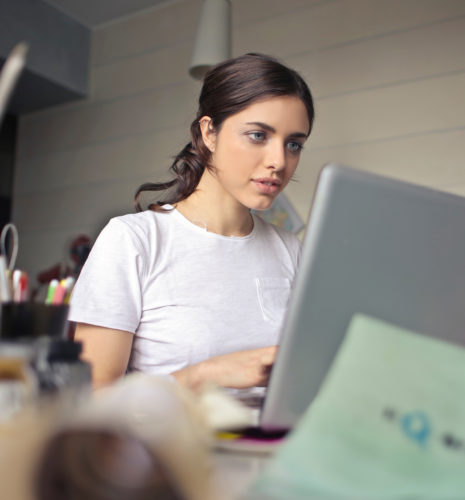 Classroom learning isn't a fit for everyone.  Trajectory also offers a trimmed-down version of training for a more extended period of time.
This style of learning meets a number of different needs:
Fits Into Busy Schedules –

 If showing up to classes at a specific date and time is not an option, learn at your own pace. Sneak in learning between meetings or after hours.

Good for Self-Starters – 

Knowing you can buckle down and get something done with the sheer force of will means that for some, live sessions and assignments aren't needed.

A Cost-Conscious Option –

 Fit training into your budget by sticking to the essentials.
With self-guided learning, you still have access to:
Our Online Library

Submit Questions

Skill Testing Quizzes