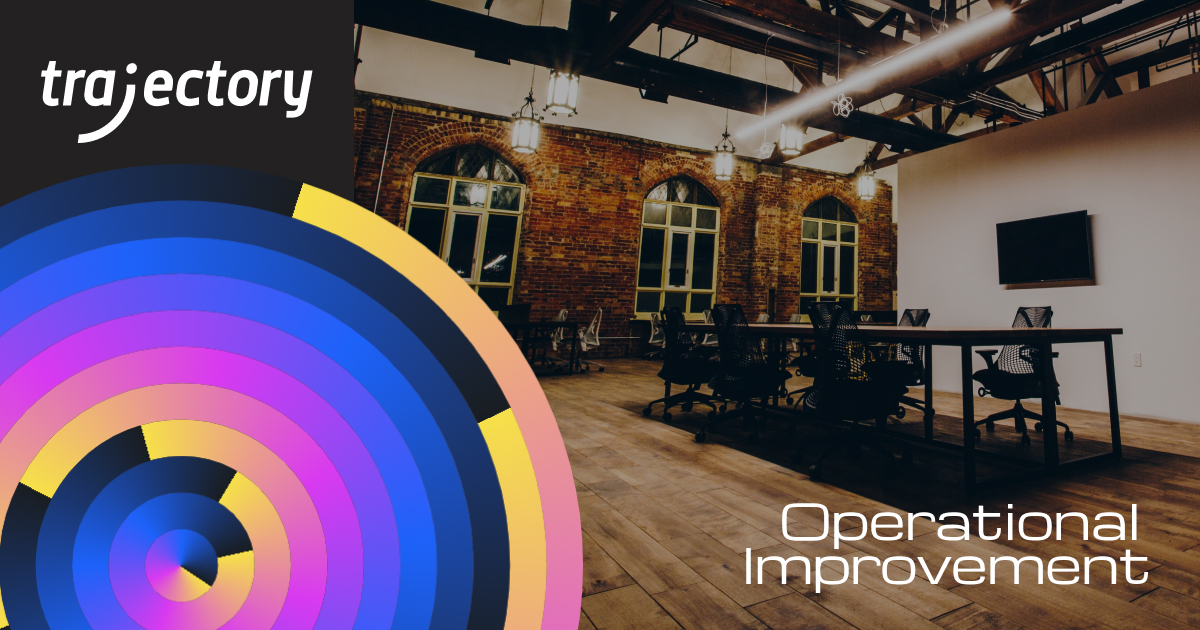 Often a prerequisite for operational improvement is the requirement for technology transformation. When embarking on a technology implementation journey, there are many factors to consider. At Trajectory, as specialists with over 15 years of experience in technology ecosystem implementation, we are often asked what strategies make for effective technology implementation. This question can be answered by outlining how to mitigate the 10 common barriers to implementation, as identified by a Deloitte CIO Survey below: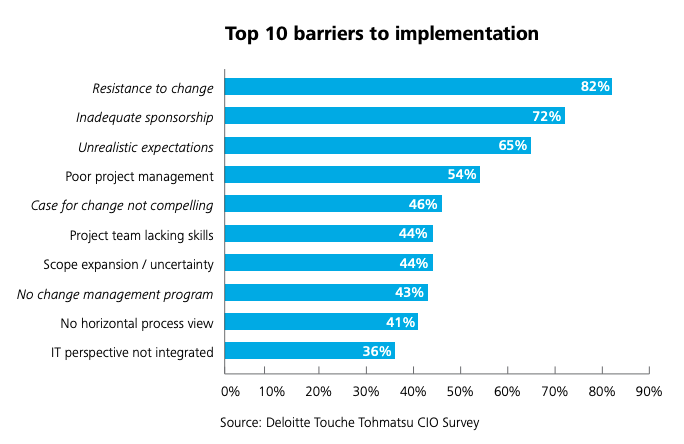 10 Barriers to Implementation Success
Let's explore each of these barriers and how we mitigate them to achieve effective technology implementation.
Resistance to Change – Identifying active and most importantly latent resistance to change, especially from the front-line team affected by the change, is key to addressing it, in order to pave the way for smooth adoption of the new system.
Address Resistance Head-on – Conducting implementation readiness assessments to determine the team's ability to understand, participate in and support change can help uncover areas of resistance. Then once the areas of resistance are identified, the resistance can be actively addressed up front. Communication plans can be designed to include communicating the reason for the changes, the impact the change will have on the team, and the benefits of the change to the team and the organization as a whole.
Inadequate Sponsorship – Management level ownership of and engagement in a system implementation is crucial to implementation success. Management's role is to set an overall vision for the end state and act as a cheerleader for change.
Appropriate & Engaged Sponsorship – Ensure from the outset of an implementation project that senior management is engaged and supportive of the intended change. Have the senior management help design and deliver the change management messaging. When issues or big directional decisions arise during the implementation process, ensure senior management is involved and encourage them to make decisions that align with the overall end state vision.
Unrealistic Expectations – Starting off an implementation with a realistic perspective regarding an appropriate project timeline, budget and the resources that will be required to complete the implementation successfully is key. Implementations are classically known for going over-budget, over-time and for over-working the implementation team members.
Realistic Expectations – Determining an appropriate budget, timeline and resource parameters can be difficult if you've never undertaken a technology implementation before. Partnering with an experienced vendor who can provide an accurate perspective is important for setting realistic expectations. In addition, completing a thorough blueprint exercise that results in documentation of the business requirements and an execution manual for how the solution will be implemented is very useful for determining the appropriate budget, duration and resourcing required to execute the implementation successfully.
Poor Project Management – The importance of having a dedicated resource who is responsible for monitoring project timelines, activities, and budget can not be under-estimated.
Effective Project Management – A detailed project plan will outline the theoretical execution plan and timing, but monitoring progress and budget utilization and tracking task allocation and completion on a weekly basis are critical activities for implementation success.
Case for Change not Compelling – Having stakeholder buy-in is another critical success factor for implementations. If the case for change is not palatable to end-users, the chance of implementation failure increases.
Thoughtful Case for Change – It is important to be able to clearly articulate the why of the change and the benefits to the end-users of making the change. If end-users understand the benefits to them and the business of making the change, this will help with implementation adoption.
Project Team Lacking Skills – It's one thing to set an implementation goal, but you must ensure the resources assigned to attaining the goal are equipped to do so. If the team identified to complete the implementation do not have the appropriate skill sets, the implementation will likely fail.
Compose Appropriate Project Team – Put together a solid project team consisting of: a Project sponsor – who is willing to set the overall vision for the implementation and who has the decision making power to ensure it's achieved, Subject Matter Experts – front-line team members who are experts in day-to-day operations to participate in requirements gathering and system testing and validation, a Project Manager – someone capable of working with cross-disciplinary teams to ensure tasks are completed and that timelines are met and that budgets are maintained throughout the implementation.
Scope Expansion/Uncertainty – Scope change is inevitable during a technology implementation as new requirements may pop up along the journey to implementation.
Scope Identification/Prioritization – The best way to manage scope creep and uncertainty is to undertake a detailed blueprinting exercise before starting configuration to ensure that most (if not all) business requirements are captured and solutioned for. By collecting the list of requirements up front, scope can be actively managed, requirements can be prioritized and phased if there are budget constraints, to ensure that the must-have requirements are part of the initial implementation and so that the nice-to-have requirements can be included later. Then during the build if scope changes.
Lack of Change Management Program – A proactive change management plan that starts early in the implementation cycle is critical for implementation success.
Change Management Taken Seriously – Understanding and clearly communicating early the reasons for the change and actively managing any resistance as outlined above will go a long way to smoothing the process of system adoption.
No Horizontal Process View – Thinking about the solution outside of the overall business processes can lead to implementation failure. Focusing too tightly on the individual solution, while not fully understanding how it fits into overall business processes, and the implications the solution will have on what's going on outside of the system is not a good idea.
Solution Viewed in Context of Overall Business Processes – Before the solution blueprinting process gets underway it's helpful for the business owners to map their desired end-to-end business processes. Then the technology solutions can be worked into the processes to see how they fit and support the overall processes. By doing this, key business stakeholders buy into the solution, especially if it will ultimately help achieve their overall process goals.
IT Perspective Not Integrated – Currently we are seeing a trend of companies implementing cloud based technology ecosystems, which consist of a number solutions linked together to be used to automate and manage daily operations across all departments of an organization. Historically, technology solutions have been siloed by department or even business function. The goal nowadays is to consolidate information and functionality within a single solution, which is a change in the historic siloed IT mindset.
Integrated Technology Ecosystem View – This potential barrier can be mitigated by clearly communicating the benefits of a unified technology ecosystem to all key stakeholders, including the IT team members, in order to get buy-in for the implementation.
Wrap-Up
Trajectory has been able to mitigate these barriers to implementation leading to hundreds of successful technology implementations, by coaching clients on realistic expectation setting and their change management approaches, helping them construct their project teams, and leading them through our comprehensive implementation methodology, that involves business process design, detailed blueprinting workshops, thorough solution build, testing, training and Go-Live plans. Following Go-Live we support clients with on-going optimization support. These technology implementations that support well thought out business processes, combined with solid leadership and well-trained users are the elements required to achieve operational improvement.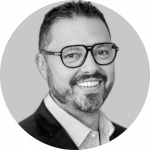 About the Author – Alex Olano – CEO, Managing Partner
In 2005, with 15 years of technology implementation industry experience, Alex and his partners set-up a boutique consultancy, with the vision of providing not just technology implementation advice but overall operational improvement advice. Over 15 years and hundreds of engagements later, Trajectory has evolved into a consultancy that does exactly that. Following a business-first, solution agnostic approach, Trajectory team members, consisting of experienced business consultants, professional project managers, and software developers, support clients and PE firms with everything from technology ecosystem design/solution selection (including OpenAir, Oracle NetSuite, Boomi, Salesforce, Shopify, etc.), technology ecosystem due diligence, blueprinting, implementation and on-going optimization support.