The Knox Company – Has Business Technology Transformation Locked Down
Trajectory partnered with West Monroe to work with The Knox Company to transform its finance and accounting, order-to-cash, customer service, manufacturing, and supply chain processes and implement an Oracle NetSuite solution to meet its unique business needs. The combination of Trajectory and West Monroe's thorough business-first approach and elite technical capabilities enabled Knox to unlock its operational improvement potential via a business and technology transformation.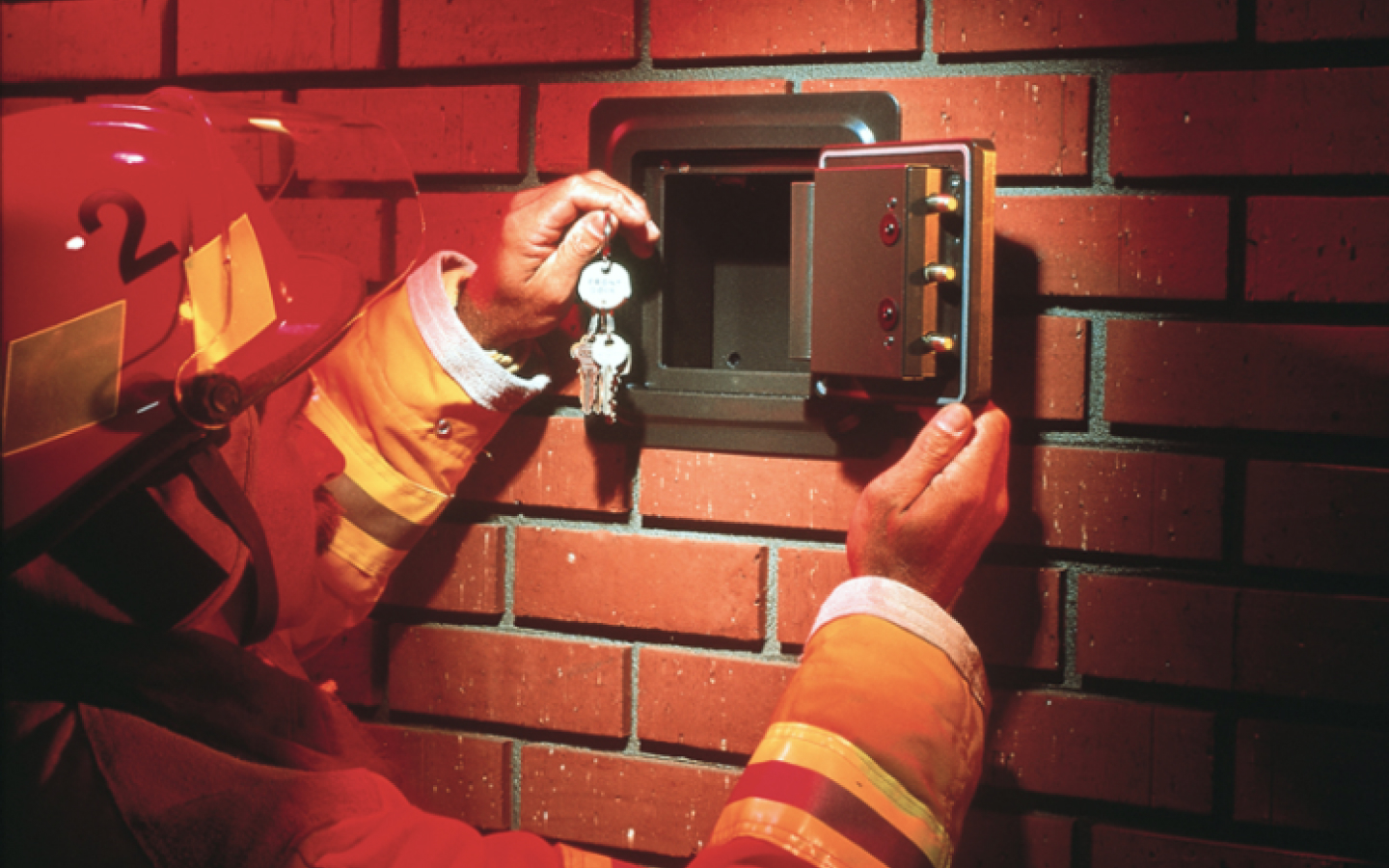 At a glance
CLIENT
The Knox Company
INDUSTRY
Security Products
SERVICE
Oracle NetSuite Implementation
TIMEFRAME
10 Months
SOLUTION PARTNER
Trajectory, West Monroe, Oracle NetSuite
Trajectory and West Monroe partnered with The Knox Company on a full digital transformation – starting with their ERP system. Knox needed to migrate from a legacy Microsoft Dynamics AX ERP to Oracle NetSuite. Given their unique operating model, Oracle NetSuite had to be set up to manage complexities such as customized orders for individual fire department jurisdictions.
Previously, Knox had worked with another consulting company, but the results were lacking in terms of business understanding, Oracle NetSuite solution know-how, and project management abilities (timeline and budget management), which required a pivot and the start of working with Trajectory and West Monroe.
Throughout the project, Trajectory and West Monroe successfully helped Knox implement Oracle NetSuite across all of its business processes and create better workflow processes and technical solutions, in turn resulting in less overhead, workload, and system downtime. The project met timelines and stayed within scope, thanks to close communication and thorough discovery.
Since 1975, The Knox Company has successfully developed innovative rapid access solutions for first responders with products that provide fast, safe, and secure entry into commercial, industrial, and residential properties, while minimizing damage and maximizing safety. The Knox eLock System incorporates an innovative electronic technology that provides a cost-effective end-to-end control to protect critical assets. It is designed for maximum security, access, and complete accountability while delivering ruggedness and quality.
Today, more than 15,000 fire and law enforcement departments depend on Knox products to gain access into over one million buildings/properties.
Looking for a Business and Technology Implementation Partner
Knox started their Oracle NetSuite implementation project with another consulting firm. Unfortunately, the firm could not deliver the results they promised. They lacked an understanding of Knox's business, were not able to translate business requirements into Oracle NetSuite solutions, and consistently missed deadlines.
"The consultants lacked a sense of urgency," Mark Bradbury, Director of IT at Knox, said of the first consulting firm. "We cycled through several project managers, and none could keep the project timeline on target and meet deliverable deadlines."
The firm also did not take the time to understand Knox's unique business needs in an ERP. Their proposed solution was unable to handle the complexity of Knox's unique business model. After their experience with the first firm, Knox pivoted to working with Trajectory and West Monroe.
"Trajectory and West Monroe's consultants earned the trust of our stakeholders very quickly. They picked up where the previous firm left off and leveraged areas that met Knox's requirements to minimize rework and deliver cost savings."
Mark Bradbury
Director of IT
The Knox Company
The solution Trajectory and West Monroe scoped and implemented addressed Knox's business requirements. The key technical challenges and their solutions included:
• Product configuration: Knox operates a predominantly make-to-order business model. This means customers order a product that has to be tailored to the customers' specific location and regulatory requirements. Trajectory and West Monroe created a matrix that outlined those relationships and built automations that configure the components required for a given customer's order on the fly. This automated process was central to preserving Knox's "secret sauce" and ensuring the correct product is designed ad hoc for each customer without the need for human intervention.
• Website product availability: The set of products that are available for sale to a given customer is a function of where the product will be installed and the jurisdiction of the fire department or emergency service provider at each installation location. This list of products changes daily, so Trajectory and West Monroe built logic that would regenerate this list daily and push it to the website.
• Order entry approval logic: Knox requires tight controls around the approval of customer orders prior to being sent to manufacturing. Knox wanted a separate approval stream depending on the reason why an order goes on hold. Trajectory and West Monroe created logic that assigns holds on a customer order and routes those orders to various internal departments so they can be reviewed and released safely.
• Purchase order approval: Knox requires controls around procurement spend as it relates to indirect purchases, with departmental approval routing with thresholds. Trajectory and West Monroe designed and implemented controls and routing with threshold logic as part of the solution.
• Complex customer returns management: Complex customer returns management: Knox has specific processes related to how a customer order can be returned, as well as how the product can be dismantled and put back into stock depending on the product family and their agreement with the customer. Trajectory and West Monroe created logic and automation that assigns return actions based on product and customer agreement information..
• Serial number management: Knox requires the assignment and tracking of unique serial numbers across all items. Oracle NetSuite only tracks serial numbers per individual SKU. In addition, Oracle NetSuite only looks for duplicates as it relates to serial numbers that are in stock. Once a serial number is no longer in stock, that same serial number can be reused, even for the same SKU. Both of these points would place Knox's order management process at risk, as the uniqueness of the serial number is a key component in the overall security of the business. Trajectory and Knox built a custom table and automations that allow for tracking unique serial numbers across all product lines and creating an audit trail for all serial numbers.
Although Knox's ERP needs were complex, the project was a success for the following reasons:
• Diligent Project Management: West Monroe implemented a rigorous project management approach to ensure that the project ran smoothly, including detailed task and issue tracking and proactive risk identification and mitigation.
• Experienced consulting team: The Trajectory and West Monroe teams took the time to develop a solid understanding of Knox's business before offering a solution. They reviewed what had already been delivered and leveraged what was already working to keep the project moving forward and minimize rework.
• Thorough blueprint: Before development work began, Trajectory and West Monroe devised a thorough workflow design and blueprinting process to align Knox's requirements and stakeholders with the new workflows. This helped minimize scope creep and streamlined development.
• Customizable distribution channel: Trajectory's development team created a custom distribution sales order process that allowed Knox products from multiple jurisdictions to be applied to a single sales order, reducing order management overhead for Knox's operations teams.
• Settlement automation: Knox's finance teams spent a significant amount of time doing settlements in Oracle NetSuite. West Monroe designed and Trajectory developed an automated settlement process for orders within a set tolerance – significantly reducing the daily workload for Knox's account receivables team.
• Enhanced reporting functionality: Oracle NetSuite's reporting and search functionality is much more powerful than Knox's previous ERP. The new reports allow Knox's manufacturing supervisors to track productivity and quality on an individual level.
• Scalable technology solution: Oracle NetSuite is accessible anywhere with an internet connection and even on a mobile device, enabling remote work and productivity.
• Consistent Oracle NetSuite uptime: The AX server frequently crashed, which would shut down production. The system downtime for Oracle NetSuite has been close to zero.
According to Ryan Fish from West Monroe, who acted as the overall Project Lead and Project Manager:
"A key project success factor was the thorough User Acceptance Testing process. We tested every possible business scenario, even corner cases, to ensure there were no surprises upon Go-Live. We also conducted numerous demonstrations for all relevant stakeholders during the User Acceptance Testing (UAT) phase to ensure the Knox team understood the capabilities of the new solution and how to test the solution correctly."
Ryan Fish
Senior Manager
West Monroe
By partnering with West Monroe and Trajectory and their integrated and experienced consulting and development teams, Knox was able to generate value across the company by improving processes, hence saving money for its operations, finance, and manufacturing departments..
Knox also benefited from the knowledge continuity and efficiency of Trajectory's end-to-end support model—a consistent project team that supported Knox all the way through solution architecture, design, and blueprinting to implementation and Post Go-Live support.
With a robust ERP system and new business processes tailored to their operating model increasing overall efficiency, Knox can now invest newfound operational cost savings towards other parts of the business.
CEO & MANAGING PARTNER
TRAJECTORY GROUP
Take control of your company's path to success. Set new goals, keep moving.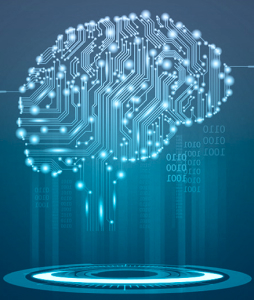 Learn how you can use Artificial Intelligence & Machine Learning to meet evolving customer needs and accelerate digital transformation.
read more