Picking up from our previous conversation about the month-end close process in NetSuite, the original platform checklist is a wonderful tool, but only to cover the basic tasks your teams need to close a period. However, it is possible to enhance the features of the system, make your team's life easier and close faster and more accurately via FloQast, an easy-to-use financial close software.
Time to read:

5 min

You are:

a modern CFO, Controller, Accounting Manager

Drink Pairing:

Apple cider with a cinnamon stick 

For immediate help:

feel free to contact us

,

we're ready to rescue your team 🚁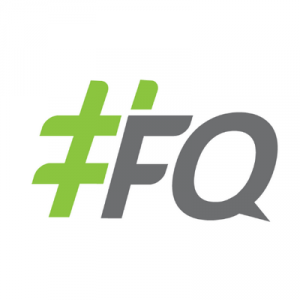 FloQast was created by Accountants, for Accountants, with the specific aim of addressing many of the issues that Accounting teams face related to the month-end close process.
Being accountants by trade, the founders of FloQast have been through these challenges and developed this platform based on their experiences. FloQast is cloud-based and allows for easy close management in real-time.
What does FloQast actually do?
A comprehensive month-end close process
FloQast has developed its own month-end software for closing the books – it is based on best practices in the accounting industry. I can assure you that this checklist is SIGNIFICANTLY more comprehensive than the NetSuite period close. Here's how:
The FloQast checklist captures the comprehensive steps

that are required as part of the month-end closing process in Accounting, and, you can assign tasks to team members for ownership control.

The checklist is highly detailed 

and zooms in on the specific tasks that Accountants need to perform. Here are a few examples straight out of the FloQast checklist:

"Review prior month Undeposited Funds and agree to deposits cleared in the month"

"Call customers > 30 days past due to ascertain collectability"

"Perform a reasonableness test of current period additions relative to total accumulated depreciation"

The complete list has around 150 typical steps

that need to be taken to complete an AUDIT-ready close 😮,

swing by this page to get it

.

The checklist is, of course, customizable to your specific needs

.

As we mentioned earlier, the close process differs from company to company for a whole host of reasons, chief amongst them being industry. FloQast has the ability to configure your own checklist and incorporate it into their existing one.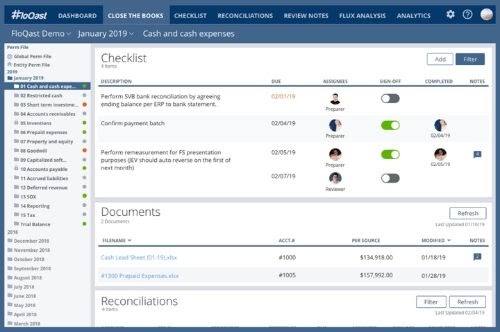 Visibility and Accountability
The checklist is just the tip of the iceberg. In fact, FloQast will be the first to tell you that the checklist isn't even their primary value add! Where FloQast excels is in ensuring there is visibility into all the tasks that need to be completed, and accountability such that you know exactly WHO is responsible for each of the tasks:
Classification by Account

–

Tasks in FloQast are grouped by Account (for example – Bank Account, Investments, Accounts Receivable), meaning you can easily see when a certain account has been reconciled, or what tasks are blocking it from completion.

Task Ownership & Review Notes

–

Owners are assigned to each of the tasks – Processes don't get missed because no one on the Accounting team knew who was responsible for them. For collaboration, you can also leave notes with explanations per task.

Clearly Identified Priorities

–

Tasks are also grouped by Priority – This establishes an order of importance, and urgency.

Clever Deadline Management

–

FloQast uses a T+/- deadline structure in order to track progress on the close for each of the tasks. This allows managers to see whether or not tasks will be delivered on time, based on when your close deadline is. It allows accounting teams to take action on any potential late items before it's too late…

Segregation of Duties

–

Every task has a Preparer and Reviewer. Teamwork is the name of the game when it comes to the month end close. When you know exactly who your teammates are early on in the process, it makes it much more likely that you will close tasks on time ✌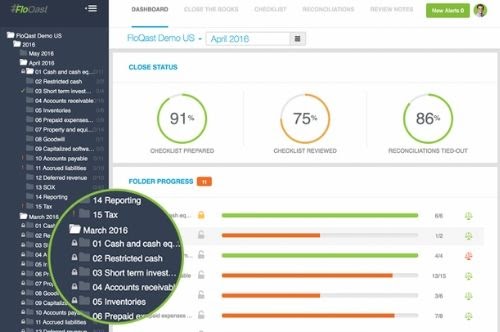 Reconciliation Activities
This is one of FloQast's biggest strengths. Reconciling trial balances is at the heart of the month end closing process in Accounting so they've made it easy:
Holistic Approach to Reconciliations

–

While you are able to perform some of these account reconciliations in NetSuite (such as Bank Reconciliation, Accounts Receivable, and Accounts Payable), there are many more account types that are harder to reconcile (natively) in NetSuite.

Trial Balance Tie-Outs –

FloQast overcomes this by pulling your trial balances directly from your ERP (or G/L), and making the comparison to the tie-outs from your other source system (for example, excel spreadsheets).

Variance Analysis

–

Where the two values don't match, FloQast will highlight this, and give Accounting teams the visibility they need to act on them.

Communication

–

If something goes out of balance after a period is closed, or after a reconciliation process has been completed, FloQast will send you an alert/email indicating that you have an item to look at. This keeps you in control even after a month is closed.

Pre-Configured Templates

–

FloQast also has some

neat reconciliation templates

for you.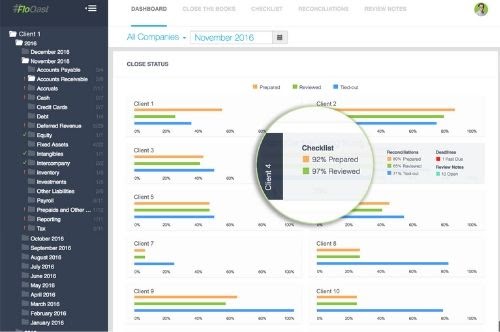 NETSUITE + FLOQAST IS THE PATH TO A TIMELY, AUDIT-READY MONTH END CLOSE
NetSuite Period Close Checklist allows you to perform the basic requirements

in order to close a month. However, you will more likely have to perform some manual workarounds in order to fit it with your business processes (be sure to follow the tips that we've given you throughout this post 😉).

The NetSuite Checklist isn't a comprehensive method

to perform your month close. The reality is that it leaves out many steps that businesses actually need to perform to ensure an audit-ready close. Different than FloQast Period Close Checklist.

Consider FloQast to augment your NetSuite experience

, whereby NetSuite functions as the true accounting system "brain" of your company – something NS is undoubtedly great at, FloQast will worry about managing what it is really good at – Closing accounting periods!