GET
THE FULL
BUSINESS
PICTURE
Embrace the digital transformation of your business.
Turn your vision into a competitive advantage.
Roadmaps are only useful if you
GO IN THE RIGHT DIRECTION
Delivery of complete technology ecosystem solutions including ERP, CRM, eCommerce and PSA elements.
325 ERP Projects Completed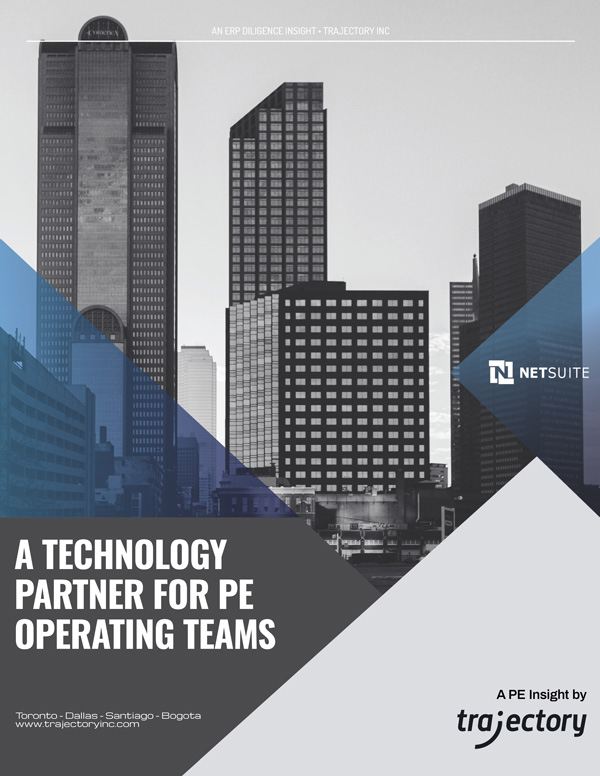 PRIVATE EQUITY INSIGHT:
A TECHNOLOGY PARTNER
FOR PE OPERATING TEAMS
This white paper discusses the evolving key role of a technology partner to Private Equity Operating Teams, featuring a case study that demonstrates how Trajectory helped Corsearch Inc., a successful portfolio company, streamline its NetSuite environment throughout its investment lifecycle, in order to optimize its operations.
Stay competitive in your marketplace
TRAJECTORY IMPLEMENTATION SOLUTIONS
Take control of your company's path to success. Set new goals, keep moving.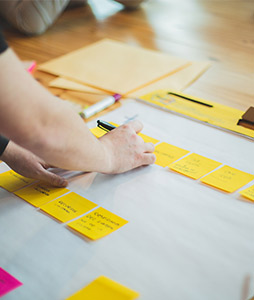 Learn about the related factors of timing, budget, resourcing and scope and about 10 tips for setting realistic expectations.
read more