GET
THE FULL
BUSINESS
PICTURE
Embrace the digital transformation of your business.
Turn your vision into a competitive advantage.
Roadmaps are only useful if you
GO IN THE RIGHT DIRECTION
Delivery of complete technology ecosystem solutions including ERP, CRM, eCommerce and PSA elements.
325 ERP Projects Completed
LATEST PE INSIGHT:
IMPLEMENTING TECHNOLOGY SOLUTIONS ALONE DOES
NOT EQUATE TO OPERATIONAL IMPROVEMENT
Learn about how successful operational improvement is a combination of art and science, that blends solid executional methodology, technology infrastructure and business strategy with more fluid human capabilities, attitudes and skill sets.
Stay competitive in your marketplace
TRAJECTORY IMPLEMENTATION SOLUTIONS
Take control of your company's path to success. Set new goals, keep moving.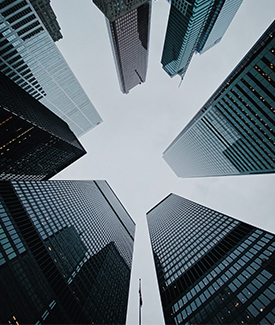 Explore the similarities between the conditions/processes that make for not only successful technology transformations, but also successful general business transformation initiatives.
read more