Implementing Technology Solutions Alone Does Not Equate to Operational Improvement
Learn about how successful operational improvement is a combination of art and science, that blends solid executional methodology, technology infrastructure and business strategy with more fluid human capabilities, attitudes and skill sets. Explore the similarities between the conditions/processes that make for not only successful technology transformations, but also successful general business transformation initiatives. Most importantly, learn about the 10 keys to operational improvement success and how Trajectory client, Insurance Supermarket Inc., successfully achieved operational improvement by effectively leveraging these key elements.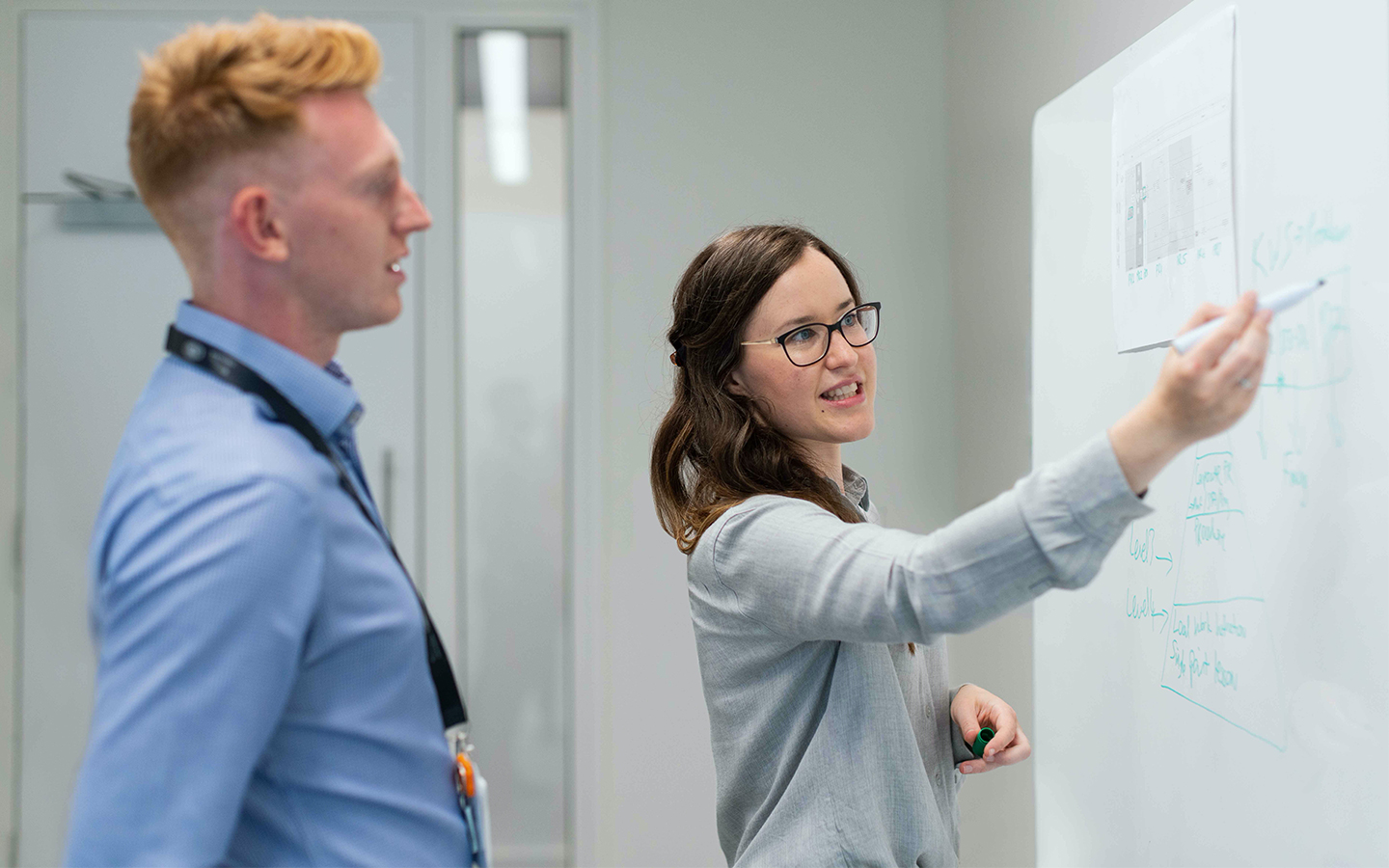 "ISI continues to lead the industry in innovative technology and processes that work effectively with partners to serve consumers in the next generation of insurance distribution. We know our process works because it more effectively reflects and serves the needs of consumers when they research, select and purchase life insurance today."
Alex Dudarev
CEO
ISI Insurance Supermarket Inc.

ERP implementation ALONE does not equate to operational improvement. Operational improvement is far more nuanced and involves the effective balancing of technology, management and human capital elements. Achieving true operational improvement requires the implementation of a robust ERP ecosystem that serves as a technology backbone to support optimized business processes, and that is supported by an effective change management strategy, an accountable management team and capable and well trained users. Read on to learn how Trajectory customer, Insurance Supermarket Inc., successfully leveraged this formula to achieve operational improvement success.

Topics you will learn about in this Insight include:
The "what" and "how" of business and technology transformations

10 Keys to Operational Improvement success

8 Key reasons for ERP and Operational Improvement failure

A detailed case study of how Insurance Supermarket Inc. achieved operational improvement success
A tad about Trajectory Group
Trajectory is a boutique technology implementation consultancy focused on helping clients achieve operational improvement via technology transformation. Following a business-first, solution agnostic approach, Trajectory team members, consisting of experienced business consultants, professional project managers, and software developers, support clients and PE firms with everything from technology ecosystem design/solution selection (including OpenAir, Oracle NetSuite, Boomi, Salesforce, Shopify, etc.), technology ecosystem due diligence, blueprinting, implementation to on-going optimization support.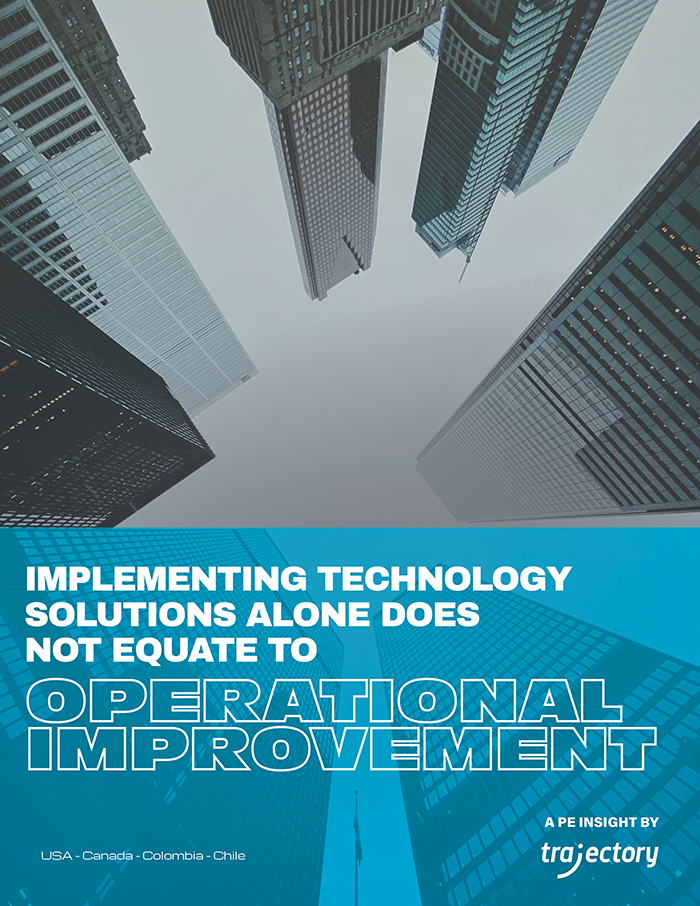 Download the Complete Document
By submitting this form you agree to receive periodic email communication from Trajectory. You may unsubscribe at any time.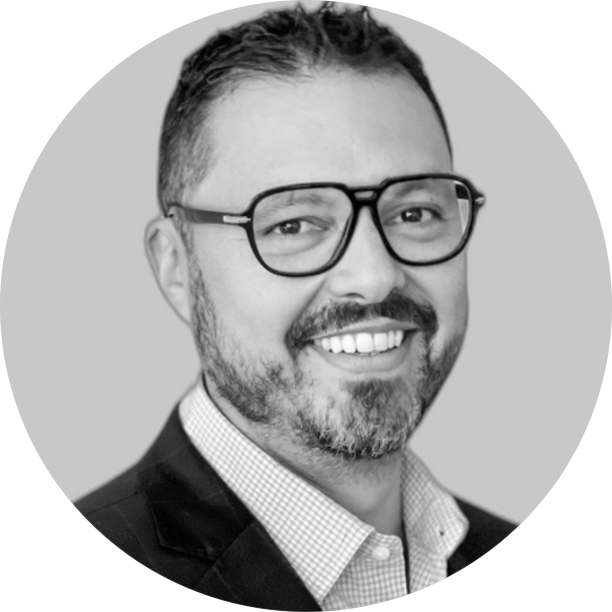 ALEX OLANO
Trajectory Group
CEO & Managing Partner
Throughout his 15-year career at Trajectory, Alex's role has ranged from managing teams and projects to running the professional services organization, and mentoring Trajectory's growing number of Consultants. Currently, he leads the Trajectory Team and invests his time ensuring Private Equity avoids key technology risks during their transactions. Alex understands technology is simply the means for achieving business goals. He has guided Trajectory's organization to form its own version of Operational Improvement, which combines industry and business acumen with highly effective technology implementation capabilities. Prior to joining Trajectory Group, Alex spent 10 years in business consulting, systems advisory, and SAP implementations with IBM Global Services and Accenture.

Take control of your company's path to success.
Set new goals, keep moving.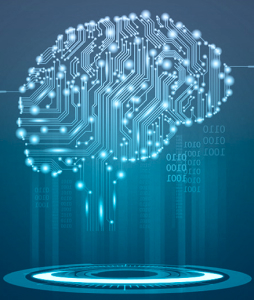 Learn how you can use Artificial Intelligence & Machine Learning to meet evolving customer needs and accelerate digital transformation.
read more