Technology Transformation & Business Process Automation for Insurance Supermarket INC.
Global trends are reshaping consumer demands and impacting the insurance industry digital operating environment. Consumers are seeking more flexible, easy-to-access insurance products that are challenging the traditional norms of the insurance industry value creation and delivery model. Innovative insurance provider, Insurance Supermarket Inc., engaged Trajectory to help them scale operations, increase platform fault tolerance and provide internal controls for this new insurance industry era through technology transformation.
"OPERATIONAL IMPROVEMENT HAS BECOME A BUZZWORD WITH LITTLE BUSINESS IMPACT.  IMPLEMENTING A SYSTEM ALONE RARELY IMPROVES THE OPERATIONS OF AN ORGANIZATION. TRAJECTORY'S VERSION OF OPERATIONAL IMPROVEMENT INVOLVES A COMBINATION OF INDUSTRY AND COMPANY-SPECIFIC OPERATIONAL GROWTH STRATEGY KNOWLEDGE COMBINED WITH FUNCTIONAL AND TECHNICAL CAPABILITIES TO IMPLEMENT SYSTEMS THAT TRULY AUTOMATE TODAY'S AND TOMORROW'S OPERATIONS WITH LITTLE MANUAL INTERVENTION. IN ADDITION, THE NEW SOLUTION MUST PROVIDE ORGANIZED AND MEANINGFUL OPERATIONAL AND FINANCIAL INFORMATION AT EXECUTIVES' FINGERTIPS  IN ORDER TO FACILITATE INFORMED DECISION-MAKING. "
Alex Olano
CEO & Managing Partner
Trajectory Group
At a glance
CLIENT
Insurance Supermarket Inc.
INDUSTRY
Insurance
SERVICE
Full ERP Implementation / Boomi Integrations
SOLUTION PARTNERS
Trajectory, NetSuite, Boomi
About Insurance Supermarket Inc.
Insurance Supermarket Inc. (ISI) is a Canadian based Insurtech company that offers a complete digital life insurance ecosystem experience across Canada and the United States.
Looking for a Technology Implementation Partner
Understanding the changing insurance industry landscape and evolving consumer demands, by mid 2020 the ISI management team determined that the key to ISI's future success was technology transformation. If well implemented, a technology transformation improves profitability by improving the efficiency of financial operations, facilitating the integration of disparate systems, streamlining customer experience, and by providing a robust technology infrastructure that supports current and future product offerings and future geographic growth.
In order to create the most accurate process for ISI, it was first necessary to thoroughly understand their business and operations. ISI provides a full spectrum of personal protection and investment products that are tailored to suit clients' budgets, lifestyles and needs at every life stage. This means a client can start with one set of contracts/policies based on their needs at the time they sign-up, but those policies can be changed and adapted during the course of the client's life. ISI needed a technology solution that was able to handle contracts that could change over time. In addition, since ISI works with different insurance reinsurers, the solution needed to be able to track the cost and revenue for each reinsurer.
Insurance Supermarket Inc. was seeking a technology implementation partner with a combination of the business savvy to understand insurance industry complexities, as well as the technical ability to assess and implement an ERP ecosystem solution that would provide a solid foundation for their planned expansion.

"WE KNEW THAT UNDERTAKING THIS TECHNOLOGY TRANSFORMATION WAS STRATEGICALLY CRITICAL FOR ALLOWING US TO SCALE THE BUSINESS AND SUPPORT FUTURE GROWTH, BOTH IN TERMS OF GEOGRAPHY AND PRODUCT LINES. THE AUTOMATION OF OUR POLICY PAYMENT PROCESSING WAS A SIGNIFICANT PART OF THE PROJECT, IN ORDER TO OPTIMIZE OUR OPERATIONAL EFFICIENCY. THE INTEGRATED REAL-TIME REPORTING WAS GOING TO BE INVALUABLE FOR MANAGING THE BUSINESS. TRAJECTORY WAS THE IMPLEMENTATION PARTNER THAT HAD THE RIGHT COMBINATION OF BUSINESS UNDERSTANDING AND TECHNICAL CAPABILITY TO DELIVER OUR DESIRED SOLUTION ON A REASONABLE TIMELINE."
Kameron Javaid
Vice President of Finance
Insurance Supermarket Inc.
Technology Transformation Goals
The goals of the technology transformation were to support efficient and automated multi-currency policy payment processing, to provide real-time accurate financial reporting and to facilitate the effective launch of new products. As such, the technology infrastructure was designed with NetSuite ERP at the core, and includes automated integration between ISI's in-house policy management solution, NetSuite ERP and ISI's automated credit card (Converge) and EFT payment processing (ChargeOver) solutions.
Trajectory's cross-disciplinary team of analysts/consultants and developers, worked closely with ISI subject matter experts and ISI in-house solution development team members to design and build ISI's technology ecosystem. The 1 year engagement involved a Blueprint and full NetSuite ERP implementation, including the building of integrations with ISI's in-house policy management solution, and their payments processing solutions for ISI's USA and Canadian businesses. Key project highlights included:
Thorough Blueprint – At the outset of the engagement, before solutions were even discussed, Trajectory got a clear sense of ISI's operations and their business goals. This clear understanding was a key success factor, and guided the blueprint and implementation phases of the project.
Experienced Development Team – Trajectory's experienced development team played a significant role in this project. They used Trajectory's integration tool of choice, Boomi, to create a high volume transaction processing infrastructure that tracks invoices, payments, and declines seamlessly as well as handles the various associated intricate use cases including: changes to policy dates, payment methods and payment retries. The fact that Trajectory's development team is an extension of the consulting team, ensured that configuration and integration project work streams were always aligned.
Simplifying Agent/Advisor Payments – Implementation of the NetSuite solution allowed for ISI to address previous commission calculation challenges and to streamline the payment process for agents and advisors, which are the life-blood of the business.
Enhanced Reporting Capabilities – Centralizing the real-time data in NetSuite and leveraging NetSuite reporting capabilities, has allowed ISI to have accurate, real-time information at their fingertips at all times.
Business Process Standardization – Implementation of NetSuite allowed ISI to review existing business processes and standardize how things are done across the organization, which has prepared them well for future growth.
Scalable Technology Solution – The solution provides a solid technology foundation for both product line and geographic expansion in future.
Trajectory PM Methodology – Trajectory's carefully honed project management methodology was followed to efficiently manage the smooth delivery of this complex project with heavy configuration, development and data migration work streams.
Insurance Supermarket Inc. is now prepared with a robust and scalable technology infrastructure to take on the challenges of the road ahead, including growing their core business, expanding their network and geographic reach, and generating revenues from new products and services.
ISI continues to work with Trajectory on on-going process enhancements via our trusted Managed Services Solution.
CEO & MANAGING PARTNER
TRAJECTORY GROUP
Take control of your company's path to success. Set new goals, keep moving.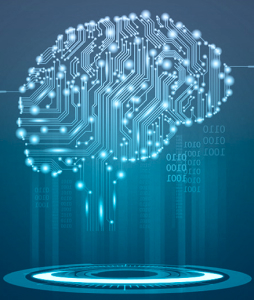 Learn how you can use Artificial Intelligence & Machine Learning to meet evolving customer needs and accelerate digital transformation.
read more