If your organization works with projects or offers consulting services and charges clients an hourly rate, then the phrase 'time is money' really means something to you, and this article will be of great interest to you.
Organizations like yours need a time tracking strategy for tasks, ranging from calculating the cost of time and material projects and following up on the training time employees are investing in tracking the profitability of your projects.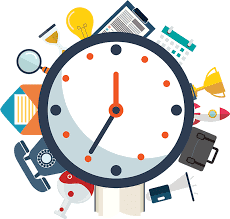 Using cloud-based NetSuite time tracking gives you the advantage of having all of the work-related activities performed by your team, stored in a consolidated system. It helps you generate time tracking reports against customers, projects, tasks, and activities, which allows you to create performance indicators, accurate profitability percentages and time utilization by resource.
At Trajectory, we have certified consultants who have established best practices that can help organizations, like yours, improve time tracking.
1. Daily Time Tracking
Time tracking is not the most fulfilling activity for any employee in any organization, especially if it involves a lot of time to organize the information needed to input into the system. It is a common practice for employees to track their activities in different places, such as in their calendar, in a notebook, in an Excel spreadsheet or using other tools available to them, and then they wait until the end of the week to enter their number of hours into your time tracking system.
To make this time tracking process more user-friendly, a good practice is to encourage everyone on the team to enter their time at the end of every day, or twice a day, or when they finish a task. This can help in building a routine for everyone in the company, as it's easier for them to remember what they did throughout the day, rather than trying to remember what they did last Monday. To expedite the process, the cloud-based NetSuite time tracking solution has a weekly time-sheet feature, which shows the time entered by a person against the number of activities on any number of jobs within a seven-day period.
2. On-Time Approvals
 If time entries are billable to the customers, some organizations choose to have an approval process as an additional step, and as users, we prefer that this system be as friendly as possible.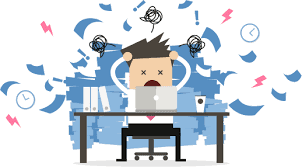 If a project manager needs to review and approve every individual time entry for a project that has a big budget or a lot of resources, the process can become repetitive and exhausting. To avoid this, the cloud-based NetSuite time tracking solution has an 'Approve Time' page that shows the pending time approvals in the system, wherein managers or supervisors can approve up to 50-time entries at the same time, significantly reducing manual efforts.
A better approach for project managers or supervisors would be to log into the system and review the time entries in advance, ensuring an efficient approval process. This approach would reduce the long number of hours reviewing for the middle management team, further assisting in promptly sending time reports to the customer, keeping them happy.
3. Best Project Preferences for Your Business
NetSuite Time Tracking is most commonly used to record projects in the system. These can be configured for every type of business. Finding the best configuration or group of preferences for each type of client and project becomes crucial.
The cloud-based NetSuite time tracking solution has three classifications of time:
Utilized time: This contributes directly to the revenue of the project. For example, when a developer is creating a code for a customer app, this is direct revenue for a customer project.
Productive time: This is not included when calculating revenue. An example of productive time is the time spent on training employees or performing pre-sales activities.
Exempt time: This is excluded from the utilization calculation. For example, activities such as travel time or internal meetings with new employees to brief them on projects.
Another useful project preferences related to NetSuite time tracking are the creation of planned time entries. These are created when a resource is allocated to the project and can provide the estimated time for the project manager. This can be used as a reference for project budget and long-term resource planning. Additionally, if the project manager needs to restrict time tracking to only certain resources, a project preference is available to only allow time entries from resources that are allocated to the project. Another project preference limits resources to track time only on tasks that they are assigned.
4. Track the Tasks
Planning ahead is the success mantra for every project manager because planning in advance prevents any delay in project completion. Planning ahead also involves including other team members from the beginning, and making sure everyone is aligned with the project goal.
NetSuite time tracking has the same importance. For project managers to effectively track the time they need to plan ahead and create tasks for every stage of the project, thus making the process of tracking time under the correct project easier. This results in accurate indicators and realistic project profitability reports. To ensure that these best practices are followed, have an easily accessible reference document or set of guidelines for everyone in the company to use if they are in doubt.
5. Make It Simple
If you know the work is already challenging yet you are looking to improve every day, try to make time tracking for everyone as simple as possible – don't clutter the project with tasks. On big projects allow resources to track time to any task. Create a template and let everyone know where to track their time when doing certain activities and allow your employees to add comments about their work and use them later in reports for customers. Remember to make it simple and straightforward for everyone.
6. Review Your Results
This means showing your team what has been done and how much work is ahead. Give feedback on the good work they do, by judiciously doing their time tracking and showing them reports on productivity and actual time worked. Thanks to the data entered by your team on the cloud-based NetSuite time tracking platform, you can review their progress and improvement and also raise the flag if someone has been left behind.
Follow the below best practices to have better reporting, and make time tracking a habit for your team and keep an accurate cost calculation on projects. Let's summarize all the NetSuite time tracking best practices:
 Daily time tracking

 On-time approvals

 Best project preferences for your business

 Tasks or activities

 Make it simple

 Review your results
If you would like to talk more about time tracking solutions & methods, contact Trajectory's highly qualified NetSuite consultants in the form below or via the chat box at the bottom right corner of your screen.