INTEGRATION (iPaaS)
SOLUTIONS
Integration (iPaaS) Solutions
No matter how complex your application environment or integration needs, Trajectory has the technology and expertise to help.
Trajectory's team of in-house developers has built hundreds of robust integrations to support the coexistence of dozens of applications (i.e. custom in-house solutions, Salesforce, Changepoint, Shopify) within our clients' ERP environments i.e. NetSuite. Our objective is to build long-term cloud solutions flexible enough to adapt to real-time changes, while supporting your business management processes and company growth. Our certified consultants and developers provide not only implementation support but also on-going optimization and NetSuite customization support.
Trajectory Group Boomi Integration Solutions
Peer-to-Peer Integrations
As a leading Boomi Integration Partner since 2008, we use a rational business approach that incorporates all technical aspects of your environment in order to holistically assess your systems integration needs. Using the Boomi connector, which simplifies the processes of completing data mapping and transformations, we deliver high value and maintainable integration solutions that deliver the following benefits:
Accelerating the speed of implementation and hence reducing time to realizing value
Improving productivity by leveraging templates, business flow and logic best practices
Leveraging a toolkit of resources to help customize the integrations to best suit your business needs
Master Data Management (MDM)
If you have critical business data in multiple siloed systems and want to centralize it in order to optimize data value, a master data management solution might be the right fit for your organization.
Our team can implement this solution that offers the following benefits:
Increasing integration implementation speed
Improving ROI by eliminating the costs of multiple data management solutions in different areas of your organization
Enhancing operational efficiency by leveraging a holistic view of operational data
The Workflow Automation solution allows for the easy creation of sophisticated customer journeys and process workflows with minimal coding.
Our team can implement this solution that offers the following benefits:
Automation of repetitive processes
Speeding up of workflow implementation
Creating engaging customer experiences
Improving collaboration throughout your organization
Take control of your company's path to success. Set new goals, keep moving.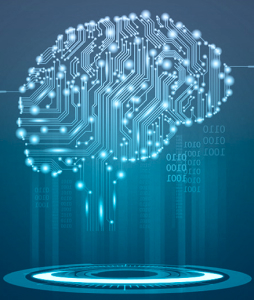 Learn how you can use Artificial Intelligence & Machine Learning to meet evolving customer needs and accelerate digital transformation.
read more