Private Equity
International
Operating Partners Forum
New York 2022
Trajectory is a proud participant of the 2022 PEI Operating Partners Forum!
Trajectory Group is a boutique business-first technology implementation consultancy focused on helping clients achieve Operational Improvement via Technology Transformation. We assist clients and PE Operators with services including: Pre-Acquisition Due Diligence, Blueprinting and Analysis, Implementation, and Post-Go-Live Managed Services of entire technology ecosystems including ERP, CRM, PSA, eCommerce and System Integration elements.
To learn more about Who We Are, click here.
To learn more about our Private Equity & Fintech Advisory Practice, click here.
Advisory SECTORS & GEOGRAPHIES we serve
Sectors we serve include:
       Technology and Software
       Professional Services (and Services in General)
       Manufacturing and Distribution
       Health and Life Sciences
       Multi-Faceted Verticals
With offices in the USA, Canada, and Latin America, our main focus is working with North American clients. We also have local knowledge of South American markets and proven experience implementing European entities.
Trajectory mainly works with clients to execute planning and implementation engagements. However, our extensive implementation and advisory experience allows us to provide:
Pre-deal Value Creation
     Effective pre-deal technology diligence
     Pre-deal Advisory & Systems Due Diligence
Post-deal Value Creation
     ERP, CRM, PSA, eCommerce, and System Integration Implementations
     Optimizations/Rescues
     On-going Managed Services Engagements
We provide business-first technology implementation services. As such, we perform business requirements and growth readiness analysis as part of all of our projects. We employ MBAs, BAs, and CPAs in our business consulting practice.
In the spirit of providing holistic solutions to our clients, we have an in-house team of professional Software Development and Systems Integration experts who develop custom solutions (e.g. VAT calculation, e-Invoicing integration with international government agencies), when best-of-breed technologies fall short in sophisticated technology environments (e.g. 3-way merge+, multi-geography, multi-business units, etc.).
Trajectory works both directly with PE firms and also indirectly through partners. Our latest implementations associated PE Firms include:
Baird Capital

Hg Capital

Parthenon Capital

Audax Group

Onex

Riverside

Sunstone Partners

Gallatin Point Capital

Trilantic North America
PORTFOLIO CompanY CLIENTS
With over 400 projects, a sample of our latest PorCo projects include:
Sovos Compliance (Compliance Software & Services)

Corsearch (Brand Protection Software & Services)

Thirdera (ServiceNow Implementation Services)

Cornershop by Uber (Retail Software)

Azzur Group (Life Science Services)

OnScent (Fragrances Manufacturing & Distribution)

BirchStreet Systems (eProcurement Software & Services)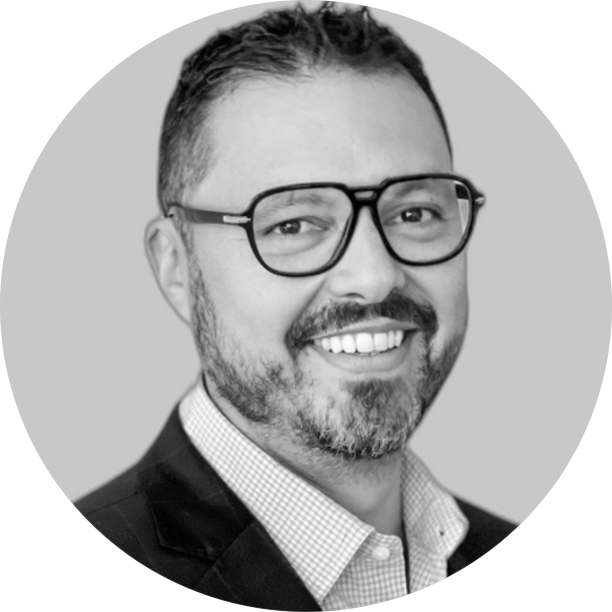 Alex Olano
CEO & Managing Partner
Trajectory Group
Alex Olano, Trajectory CEO & Managing Partner, and Kyle Sarausky, former Operating Partner, will be leading a working group session at this year's event focusing on "Uncovering the Keys to Operational Improvement Success".
To review the complete PEI Operating Partners Forum 2022 event agenda, click here.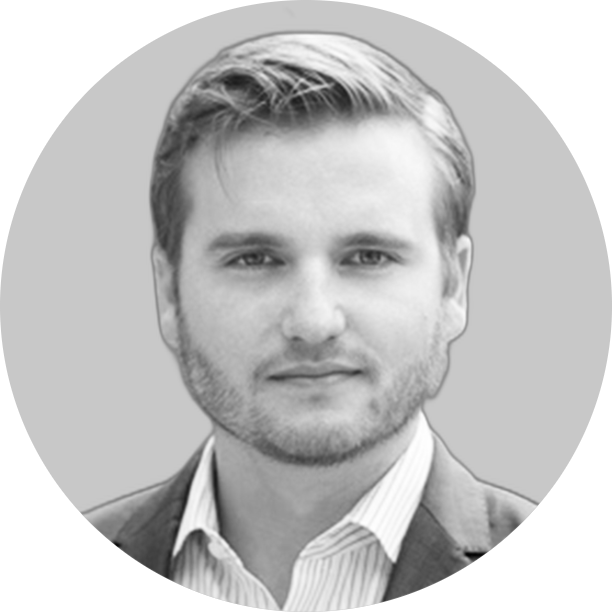 Kyle Sarausky
Former Operating Partner
The genesis of the session's subject matter is our recent thought leadership "Insight" paper, which explores the postulate that implementing technology solutions ALONE does not equate to operational improvement success. In reality, operational improvement is far more nuanced and involves the effective balancing of technology, management and human capital elements. Achieving true operational improvement requires the implementation of a robust technology backbone to support optimized business processes, and that is supported by an effective change management strategy, an accountable management team and capable and well-trained users.
The Insight explores the Keys to Operational Improvement success in terms of both technology and general operational improvement transformations. Topics covered include:
Realistic Expectation Setting & Effective Change Management Strategy

Sound Implementation Partner & Methodology Advice

The Importance of Data Migration Strategy & Timing

Successful Blueprinting, Testing & Training Planning Approaches

Cutover Planning Tips

Maintenance & Support Planning Best Practices
Other Resources of Interest
We look forward to engaging with you at this event!