WIN A FREE AI
AUTOMATION SOLUTION FOR
YOUR ERP
Enter below for a chance to win.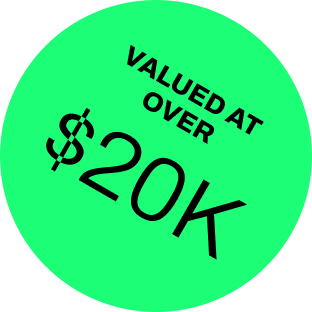 Free AI Automation
For ERP Project

Includes design,
build and one year usage

full year support
following Go-live
AI-DRIVEN ERP OPERATIONAL IMPROVEMENT
The AI Revolution, considered the most significant business change since the Industrial Revolution, emphasizes chatbots and predictive modeling research; however, AI-driven ERP Operational Improvement is still emerging.
At Trajectory, we are implementing AI solutions to address specific efficiency challenges within our client's technology ecosystems, encompassing various CRM and ERP platforms, including Salesforce, NetSuite, OpenAir, and Shopify.
If you have high-volume, repetitive processes within your Salesforce, NetSuite, Shopify or Boomi ecosystem that are still manual and you'd like to automate using Artificial Intelligence (AI) | Machine Learning (ML), enter here for a chance to be selected for a free AI Automation project including build, usage and on-going fees for one full year following operationalization!
Deadline to enter is November 30, 2023, and entries will be validated for automation feasibility. We realize it will be subjective, but we will select the most innovative and exciting project to showcase how we leverage cutting edge technology to solve tough business challenges. The winning entrant will be notified by December 22, 2023*.
* NO PURCHASE NECESSARY. Open October 16, 2023 at 12:00:00 pm ET to November 30, 2023 at 12:00:00 pm ET to validly existing businesses operating in any of the fifty (50) United States (including Washington, D.C. but excluding Florida, New York and Rhode Island) and the provinces and territories of Canada (excluding Quebec). One (1) prize available, consisting of: USD$20,000 worth of free professional services delivered by Trajectory America Inc, Trajectory Group Inc., and affiliates ("Trajectory Group"), related to implementation of the selected winner's proposed artificial intelligence / machine learning project, such services to be delivered over a period of four months. Odds of winning depend on number of eligible entries received and the decision of Trajectory Group. For Canadian entrants only: Math skill test required. Rules here.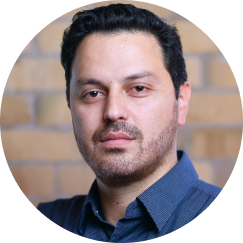 "At Trajectory, our focus is on utilizing AI solutions to tackle efficiency challenges in our clients' technology ecosystems. While the technological aspect may be straightforward, the true challenge lies in determining how we can leverage this technology to streamline inefficient processes."
Vlad Olano, VP Operations
Artificial Intelligence & Erp for la Bota Roja: Solving Today's Business Challenges With Tomorrow's Technology
Trajectory's unique capability to utilize cutting-edge Artificial Intelligence and Machine Learning technologies to address our clients' business challenges presents an opportunity for our clients' continuous process improvement and operational efficiency.
Artificial Intelligence powered solution benefits:
Process Automation Solution – Automating complex manual processes saves time and increases accuracy.
Fast to Implement – The solution was implemented within a four-month timeframe. This period encompassed one month for solution design and three months for implementation, which involved building a custom user interface (UI) in NetSuite, setting-up of the automated product creation process, and providing training to support this new process.
Perpetual Process Improvement – The automated solution continuously evolves and captures updates, evolving with La Bota Roja's business.
Other Insights of Interest
Interested in AI opportunities? Schedule a personal consultation to discover how our AI solutions could help you optimize your technology ecosystem operations. To start the journey, visit our solutions page.