Summary: A 10 min read
1 – Why you should be at #NetSuite SuiteWorld18
2 – Experience the best of Vegas Nightlife
3 – Say hello & meet our Team
Starting a business isn't easy. And growing a business isn't for the faint of heart. NetSuite provides ERP solutions that guide businesses through every step of their evolution, from first days to IPO's and beyond. The NetSuite SuiteWorld conference brings NetSuite partners & clients together to share insights, ERP best practices, product solutions, and ideas for growth. Hands down the best place to network, make new friends, partnerships while having a blast doing so.
It's the industry's #1 Cloud ERP Conference, and more than 7,500 business leaders from across the globe will be attending this year's event. 2018 marks the eighth year of NetSuite bringing together the best in cloud computing to one location: Las Vegas.
If you've never been to NetSuite SuiteWorld, here are four great reasons why it should be on your schedule:
1) WHAT YOU'LL LEARN
Learn from companies spanning multiple industries how NetSuite's cloud solutions have transformed their businesses and prepared their teams for growth and future challenges. If your company is entering a new phase, you're guaranteed to find information about how to achieve that next level of success.
Check out the sessions that are great for learning and networking!
2) WHO YOU'LL MEET
With these many leaders in one location, opportunities to network abound. In attendance, you'll find CEO's, CFO's, finance executives, marketing, sales, and service managers, as well as NetSuite partners and customers. With daily networking events in addition to organic opportunities to meet like-minded folks in the breakout sessions, NetSuite SuiteWorld is the perfect environment to foster new business relationships.
Swing by people's booths and say Hello! Everyone's there to expand their network

Bring ample business cards to share (make sure your elevator pitch – on who you are, what you do and the value your business brings is hired out)

Attend networking sessions and go for drinks with new friends!
3) WHOM YOU'LL HEAR
NetSuite SuiteWorld features an impressive roster of guest speakers, discussing both the NetSuite platform specifically, and business success as a whole. Guest speakers include:
Jim McGeever, Executive Vice President, Oracle NetSuite

Evan Goldberg, Executive Vice President of Development, Oracle NetSuite

Jason Maynard, Senior Vice President of Strategy and Marketing, Oracle NetSuite
Magic Johnson, CEO, Magic Johnson Enterprises (that's right… THE Magic Johnson!)
Also, get to know the industry, new trends, business hacks and of course, NetSuite consultants firms. Take a look into our guide to select the right implementation partner for growing your business!
4) WHAT YOU'LL EXPERIENCE
NetSuite SuiteWorld truly is a comprehensive 4-day experience, approaching business growth from a diverse set of angles and perspectives. The ERP conference has been specifically designed to provide multiple different options to suit a variety of needs. With 200+ sessions to choose from, attendees are invited to craft their own unique experience according to their company's individual challenges and strengths. The conference culminates in the NetSuite SuiteWorld Rock Show- a chance for everyone to let down their hair and rock out together.
If your manager isn't convinced of the value of NetSuite SuiteWorld yet, don't lose hope. The ERP conference website has free downloadable templates to help you communicate the business case for attending this great event. The positive impact on your company is even broken down into unique arguments for your specific industry!
The ERP conference takes place April 23 – 26 in Las Vegas, Nevada. Registrations are now open, and detailed instructions on how to register can be found on the NetSuite SuiteWorld website.
Here's an EPIC list of places you MUST visit to experience the Secret Life of Vegas!
Meet new clients, investors and us – enjoying the nightlife at one of these amazing places!
Chill like a Polar Bear – Minus5 ice bar (pure ice bar) @Mandalay Bay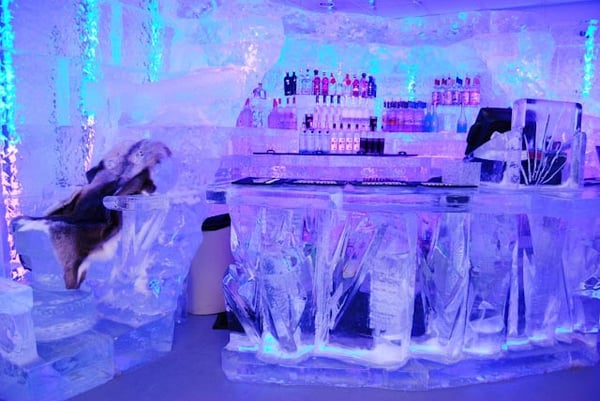 Lounge like James Bond – Skyfall lounge (great view of Vegas) @Delano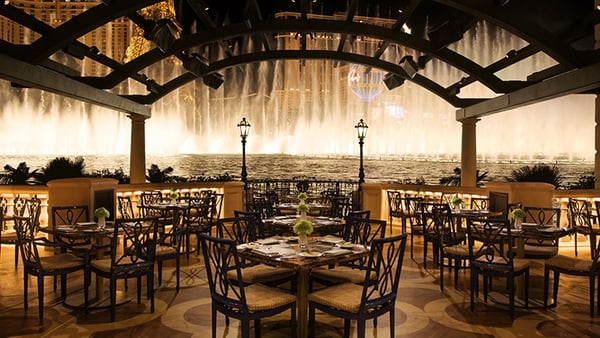 A Secret Wine Cellar – Wine Cellar & Tasting Room @RIO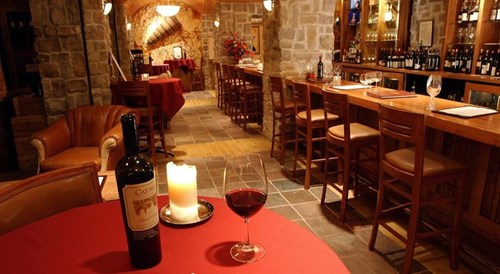 Best Steak with a Water View – Prime Steakhouse @Bellagio .
Say Hello & Come Network
New to the NetSuite SuiteWorld scene or going alone? Worry Not – come say hello on Tuesday, April 24th at 6:00 pm, to have a great evening and discuss industry topics (just bring your NetSuite SuiteWorld pass). Drinks on us!
In-Mail/message Imran Selimkhanov to get on the list.
If you are ready to give the next step, check out our consultants' recommendations, tips and tricks to Maximize the value of a NetSuite implementation. if you have any NetSuite issues, share your doubts with our experts and find out the best solution!
The coolest ambience and fanciest drinks – The Dorsey @Venetian